Latest updates featuring Shyla Jennings


Lia and two of her beautiful friends hopped on their bikes and went on a spontaneous site seeing excursion. The girls were definitely not prepared for the blazing hot temperature, so after a few minutes of riding up the mountain trail, Avril took off all of her clothing. The rest of the girls followed suit and then they continued riding with their titties bouncing and jiggling all the way up the mountain. The ladies found a place to rest and eventually what was supposed to be a water break turned into a full-fledged pussy and ass licking orgy.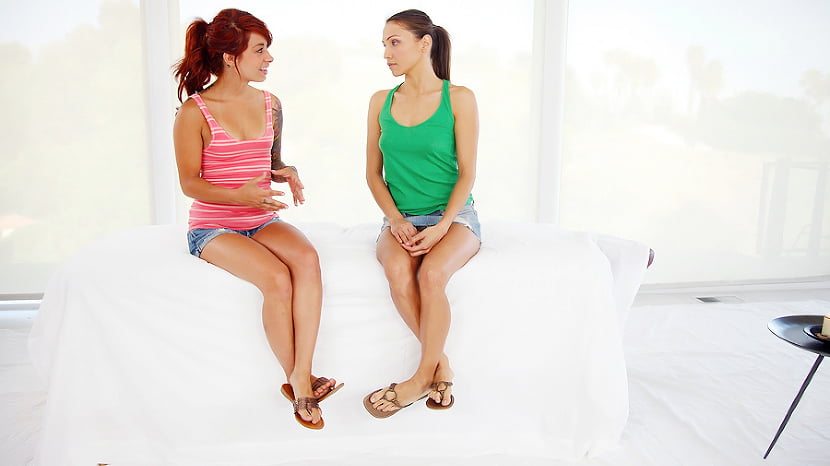 Rilley wanted to take a massage lesson from a local instructor in her area. She was always interested in giving massages and she loved the body in general. She wanted to learn so she could really please her clients and maybe even get a few pointers. So she went to a local masseuse and got first hand experience. But that experience soon turned horny and she things got pretty sexual. Rilley was in for a surprise!
Shyla finally got Cassie to go on a date with her after several tries. Cassie was just so nervous because Shyla is so beautiful. While on the date, Shyla fed her some desserts and told Cassie how she was going to ravage her body. Cassie could not resist and went home with Shyla. Once they arrived, Shyla pushed Cassie up against the wall, like she promised and began making out with her. Soon after, they were undressed and eating each others luscious pussies and assholes. Shyla put her sweet pussy on Cassies face and got her hot twat and ass munched on. Enjoy.