Latest updates featuring Stacey Foxxx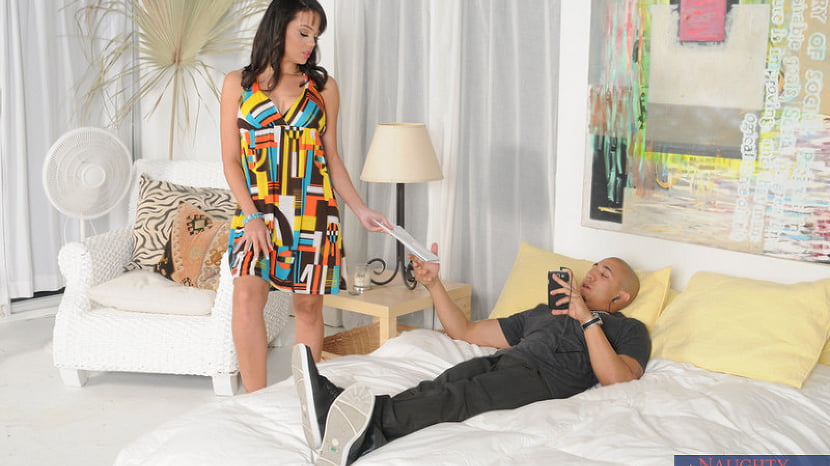 Stacey Foxxx has a sinking suspicion that her boyfriend is cheating on her, so she picks his son's Bruno's brain. He tells her he stays out of his dad's business, but that answer is too short and boring for her. Stacey tells her man's son that she wants to have some fun, so she throws little Bruno's ass down on the bed, mounts him and tells him she wants to fuck! Out fall her big natural tits into his mouth, and out falls Bruno's big dick into her wet pussy! After slamming her nice big ass, Bruno drops a massive load in his dad's girlfriend's mouth!
Levi's going through a divorce, and his attorney, Stacey Foxxx, is at his home helping him work soon some things. She understands that he's going through a rough time, and she wants to comfort him, so she does what any good divorce lawyer would do: gives her client a blowjob in his kitchen. The sexy brunette counsels Levi to fuck her so hard that her big natural tits and massive ass flop around while her wet pussy gets destroyed! Talk about a retainer!