Latest updates featuring Stacy Sweet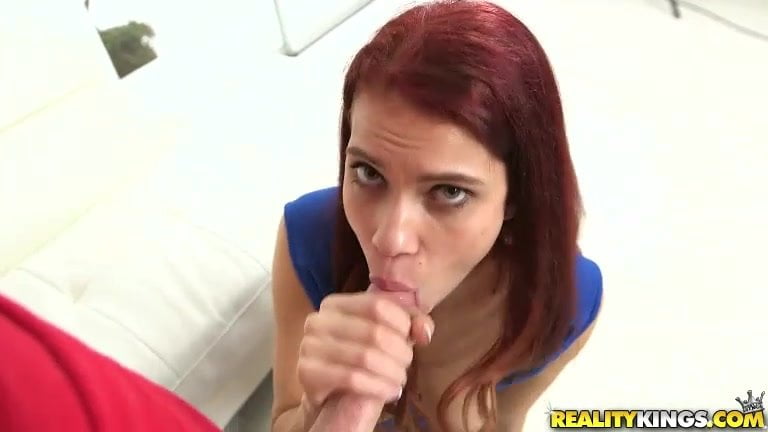 Cumfiesta strikes once again! Stacy Sweet hailed all the way from the MidWest! Providing the Fiesta to chicks nationwide is a fucking blessing. We were home relaxing when the sexy Stacy knocks on the door looking for some cock. Supposedly the cocks out in the Midwest are pretty puny so she trekked all the way to the east coast to get a proper hammering. And with the way Stacy looked, we were more than obliged!

Oh sweet lil' Stacy, so tender and eager to get HER FACE POUNDED BY ROCK HARD DICK! Hell yeah, this is one sweet piece of ass! This petite babe loves gagging on cock. Nothing better than looking at her pretty blue eyes as her head bobs up and down while guzzling a prick. She doesn't mind getting sloppy and dirty, drooling all over herself while she takes more pipe down her throat. Watch get slammed up raw and do what she does best. Hardcore rough no holds barred fucking! Goddayuuum!
Stacy Sweet is her name and cock sucking is her hobby. We went into an empty office so I can see how good exactly are her cock sucking skills. Well, I sure as hell didn't expect Stacy Sweet to give me probably the best head I 've received in a long time. She kept starring at me with those blue eyes while sucking my dick. Which turned me on even more. Come and see.
Oh Hell yeah, I love these porn interviews mane! I have 2 fresh white chicks at the office, and they are ready to see if they have what it take to be cock sucking superstars! These 2 sweeties took turns getting mouth fucked and guzzling on my prick. Balls in one mouth, dick in the other, making sure these hos perform fellatio with maximum efficiency, know what I'm sayin? You best know they both got slammed up hard as hell too. Raw dog banging with no fucks given.. I even give em both my signature move aka the PILEDRIVER. Hahaaa! I line em up, and I break em in! Fresh pussy ready for the porno game!