Latest updates featuring Stella Cox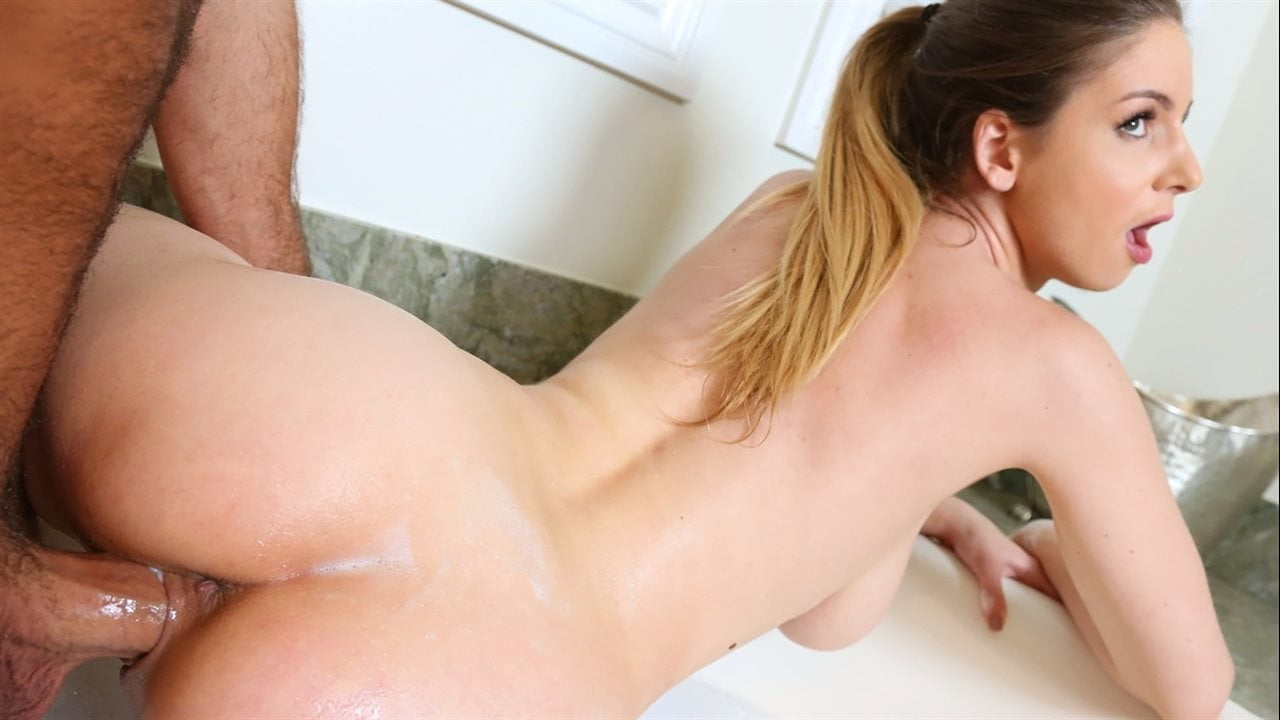 Stella Cox pulled a hamy out on a little jog through the desert. Thankfully a nice young man was there to help her out. He gave her a little rub down on site while her tits were popping out of her tight sports bra every which way. She asked if he could make sure she got back home ok. After seeing her lovely pink nipple and amazing under boobs Chad didn't hesitate. Once back at her house they got some water, and she flirted with him a little bit. She then asked him to hangout while she got freshened up. She went up stairs and got the bath started. She got herself worked up and called out to Chad. He zoomed upstairs and got to see Stella and all her glory. She wanted thank him for being such a big help, so she shoved his cock in her mouth and wrapped her perfect tits around it as well. Chad fucked Stella like they was no tomorrow as they continued their morning workout. Chad blew a nice glob of man conditioner all over her, she could finish cleaning up.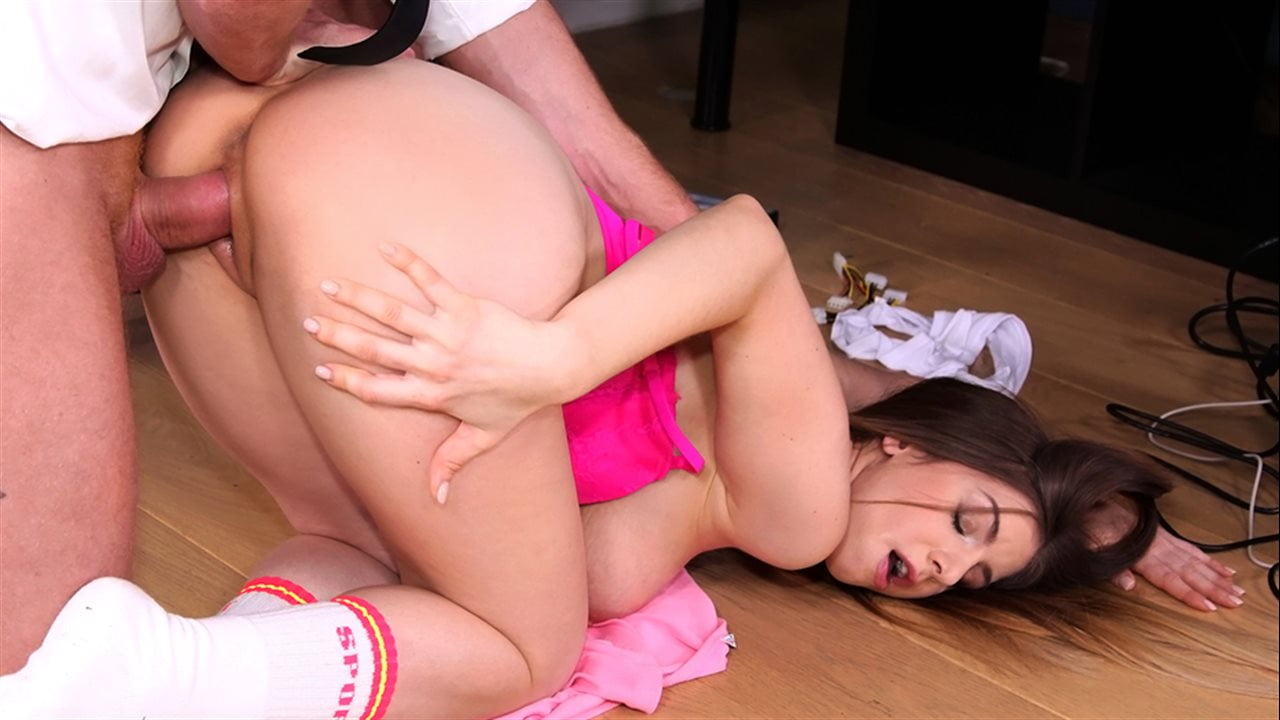 Stella was having a hard time getting the computer to work, she could not get online but thankfully she had a tech guy on the way. Her father was in the living room watching TV and reading the paper, he could care less what she was up too. Finally the knock came at the door so he went up to get it and just let the tech guy Chad in without even pointing out where the computer was. Chad opened several doors and then hit the jackpot when he saw a fine ass on all 4's staring up at him moving about. Stella was under the desk trying to move cables around. Stella was into him as soon as she laid eyes on him and started flirting really hard with him. She did not stop at all even when her dad came back into the room and sat at the couch with his back to them. While Chad was on the floor taking the computer apart, Stella sat up on the desk and spread eagle her pussy right in front of his face. Chad was in shock and could not believe it as she started fingering herself then pulling him in to eat her pussy. It was not long before this freak was hiding under the desk choking on Chads cock like a beast all while he was trying his hardest to keep quiet. Luckily, the dad took off so she could really go to work on his throbbing cock. Dont miss this hot hot piece of ass showing off all her amazing moves, she's a keeper.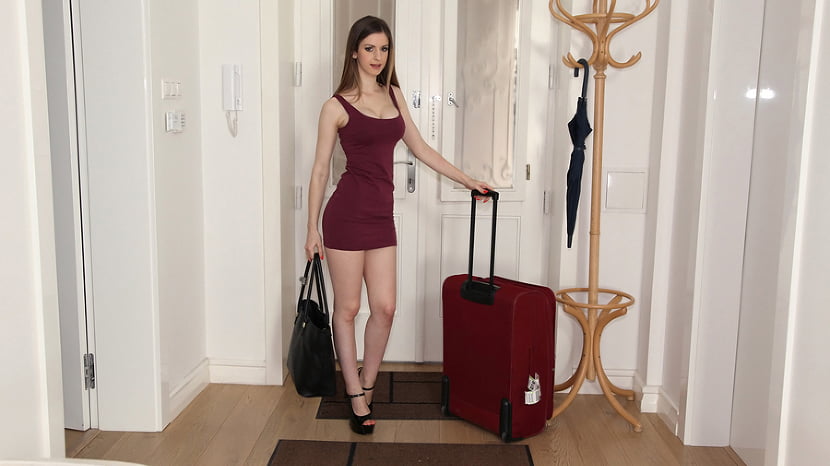 We had a super hot guest this time around. Stella was astonishing. She was tall, slim, had a huge rack with perfect nipples and a great personality. Stella was pretty much the closest one could get to a complete package. Upon arriving to Mikey's place, she brought up the special payment plan, and we gave her a quick explanation. Stella didn't hesitate to say yes for fifty percent off. Then she stripped and masturbated for us on camera. Stella was a little beside herself at first because she had never done anything like this before. But after she got comfortable, she began showing off her sleek frame in lingerie that hugged her curves like a super model. Stella took once glimpse at Tony's cock and was all in. She liked his size and wanted it for free even. Stella had fingers in both her holes just before gagging on some cock. Quickly, she turned into a sex maniac. Stella talked dirty and really let loose. This 24-year-old sex vixen let Tony fuck every part of her amazing body before he glazed up her tits. After, we found out how hot to fuck she was and told her about our sex parties. We hope to see her again.