Latest updates featuring Sydney Hail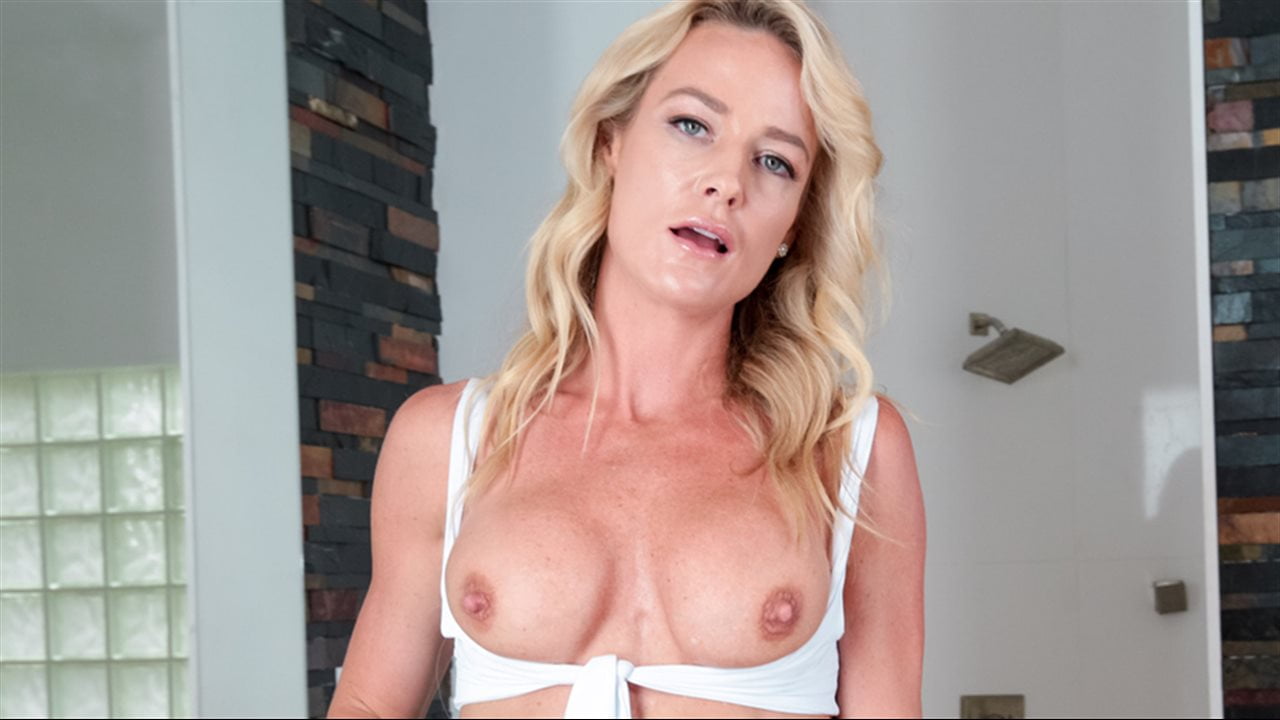 It's time to get both clean and dirty in the tub with sexy, blonde MILF Sydney Hall! Ready to enjoy some self-care in the form of a bathbomb, Sydney strips out of her clothes and steps into the tub. As she soaks her firm booty, her man Kyle comes into the room. Naked and erect, Kyle cups Sydney's breast as she reaches over to stroke his cock. Getting to her knees, Sydney gives Kyle a wet blowjob and lets him fuck her face. Standing up and turning around, Sydney presents her beautiful booty for Kyle and spreads her legs so he can fuck her tight pussy doggystyle. Kyle pays close attention to Sydney's pleasure as he penetrates her, then the couple moves to the counter for some up close action. After Sydney has multiple orgasms, Kyle covers her from head to toe with a facial!
Sydney Hail is excited for Cyber Monday! Not just because she's getting packages delivered to her home, but because they're vibrators and they're going to make her pussy feel so good! But wait! The delivery guy comes and out of excitement she opens them right in front of him, only to discover that she's received the wrong kind of sexy toys: dildos. Sydney's upset, and the poor delivery guy has no idea what to do – he just delivers the stuff – but he tries to console her as best he can. But obviously horny, she takes his consolation to the extreme by ripping his clothes of and whipping his dick out. Cyber Monday turns into Gimme-Cock-Today for the cougar, who gets exactly what she wants.
Devastation is when you walk into your home and find that your spouse has left you and taken everything except for a plant. That's what Sydney Hail's feeling now, arriving home to nothing two days after filing for divorce. She's distraught, but luckily her son's friend Peter stops by dropping off a package, and turns out to be a good distraction for her. Especially when she takes notice of the package in Peter's pants! Mrs. Hail implores Peter to call her Sydney, especially while he's fucking the soon-to-be-single MILF from behind!