Latest updates featuring Taylor Sands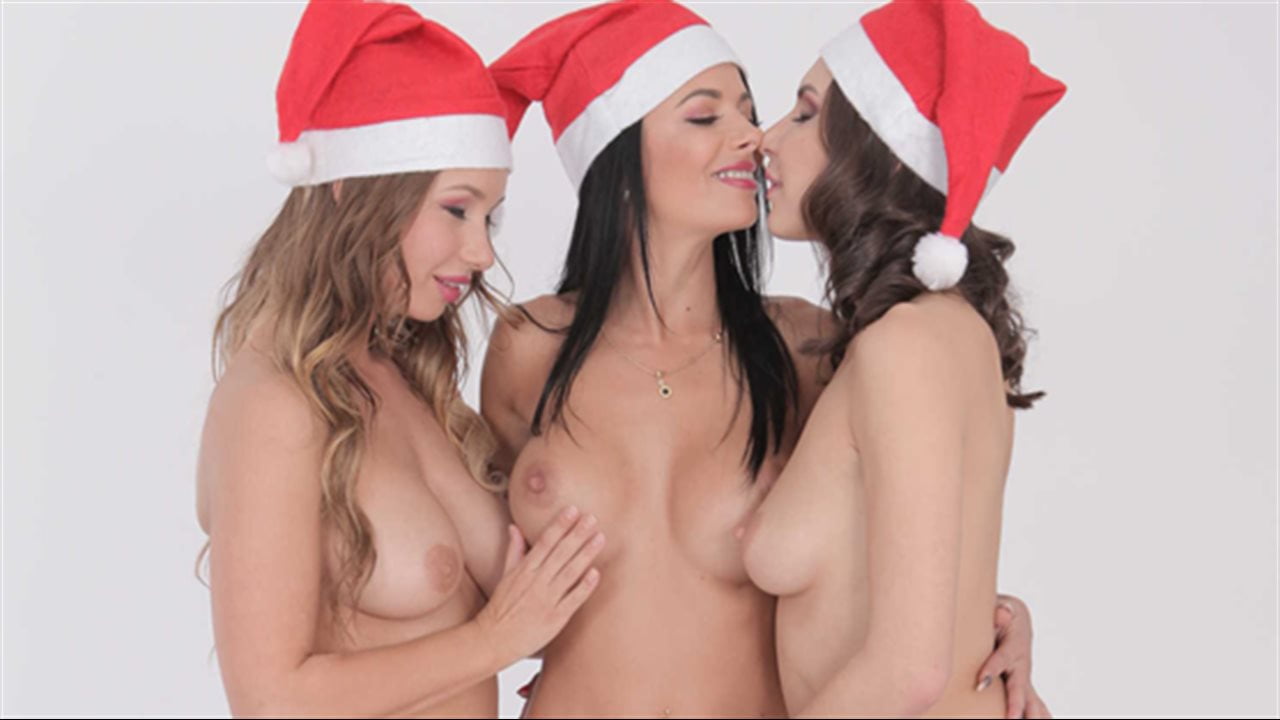 It's Christmas Eve and Taylor Sands, Henessy and Shalina Devine are eagerly awaiting for Santa. They are disappointed with the gifts they've been receiving and they want to teach him a lesson! When they catch him – or should we say Erik Everhard parading as Santa! – and find out they've made the naughty list, they set out to prove him just how naughty they can be! Or maybe they want to prove they're nice? Whichever one will get them more presents! First, Taylor does a lapdance for him! Then, they strip him and discover a big hard dick hiding under his iconic red suit! Then, the three naughty Euro beauties suck his cock, hoping to prove they can also be nice! Their efforts are rewarded when Erik gives them a special present: a big double-sided dildo! Henessy and Shalina immediately suck and fuck their new toy while Erik licks Taylor's dripping wet pussy! Then, Erik/Santa gets to pound three grateful pussies! Merry Christmas!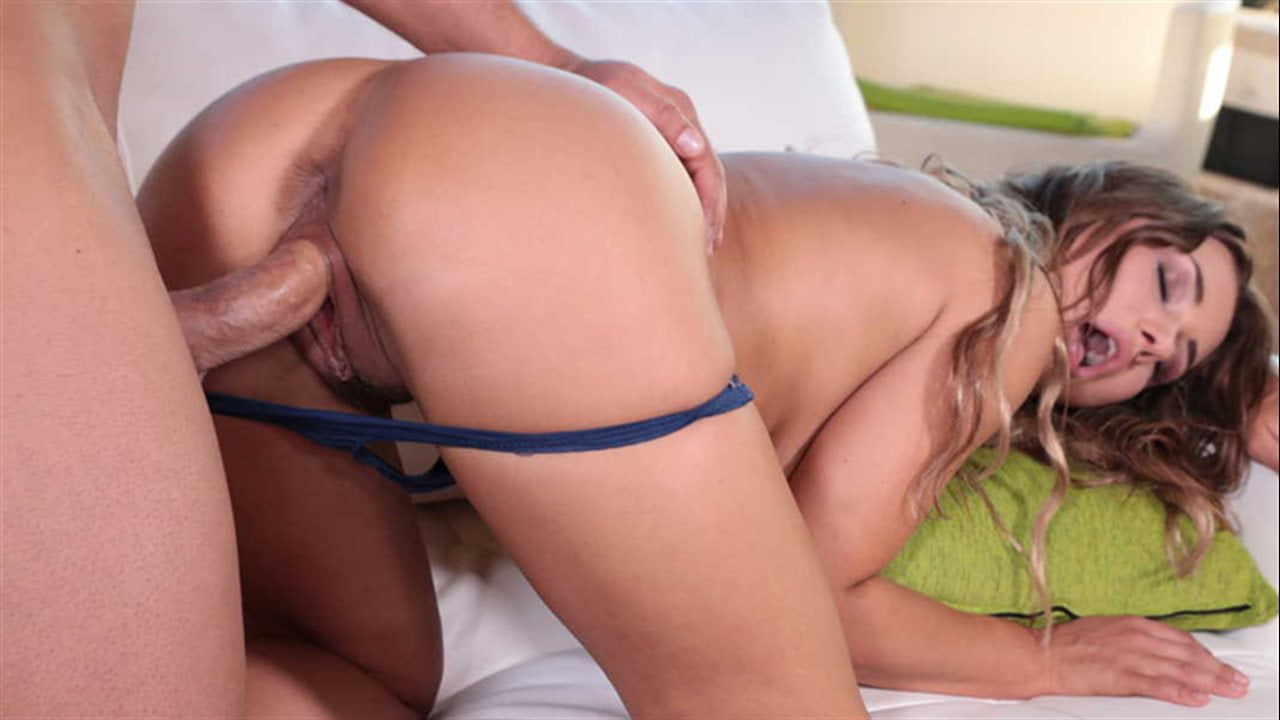 Don't fuck the roomie. That's rule number one of the house. It's never been a problem for Antonio Ross, but it all changes when Taylor Sands comes to visit the place! While he gives the smoking hot brunette a tour of the house, he tries to keep his cool, especially when Taylor purposefully teases her perfect ass and big tits! Of course, Antonio tells her about the "no sex with roomies" rule, but Taylor seems determined to test his resolve! She takes off her shirt and climbs on the glass table where she starts sucking Antonio's big hard cock! As Taylor points out, they're not roommates yet, so the rule technically doesn't apply! Then, she titty-fucks him before begging him to fuck her! Then, he is more than happy to pound her dripping wet pussy!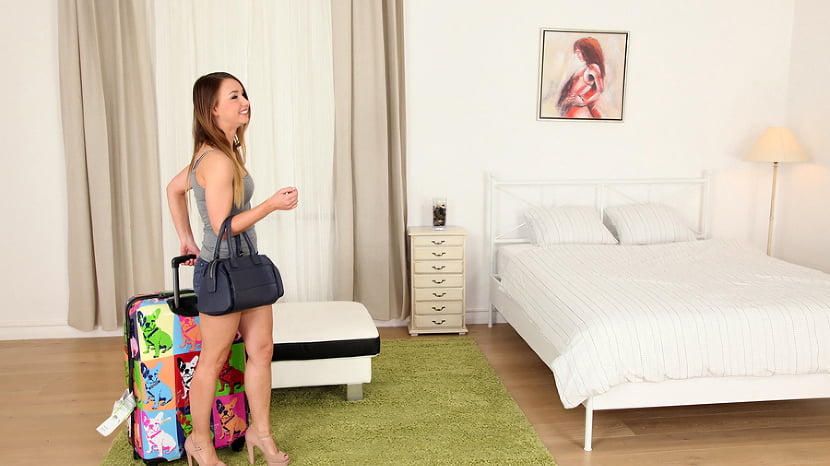 Taylor was a 21-year-old student from The Netherlands who needed a place to stay while visiting friends. After showing her a few apartments, she chose one that was a bit over her housing budget. Taylor was extremely disappointed when we told her the price. She was willing to do anything in order to negotiate, so we offered her the Mikey special. Within minutes of signing the lease, Taylor sensually stripped and then masturbated for us. George eventually jumped in with his hard cock in hand and stuffed her pretty mouth. After getting his knob slobbed, he pounded her tight pussy all over the bed and then shot a massive load on her face.