Latest updates featuring Tysen Rich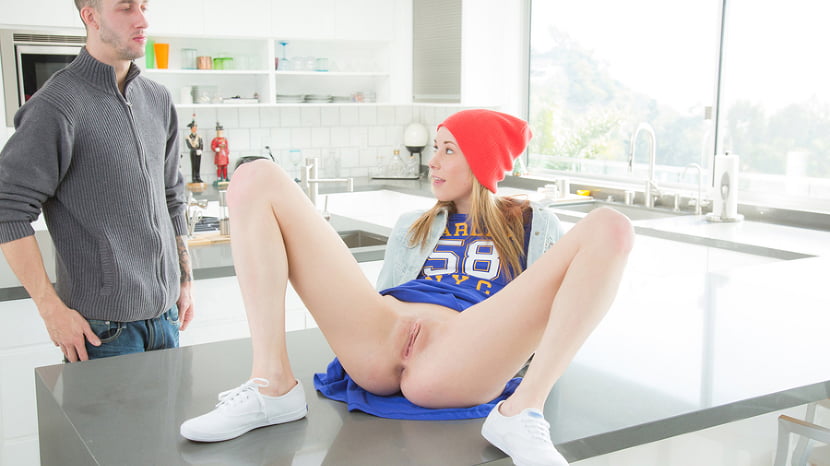 Tysen loved big cocks and lots of cum. She came to the right place to get what she needed. This thin sexy blonde teen was very descriptive, as she told us about what turned her on. It must have sparked some images in her head because her hands crept under her skirt, and she started masturbating. Tysen leaned back to give us a better view while Chris watched from a distance. As she masturbated, Chris could only sit back for so long and soon had his tongue exploring Tysen's tight pussy lips and asshole. Tysen really wanted to get a big cock in her mouth, so she took Chris to the next room, got on her knees, and sucked him off. After a minute of jerking and sucking, Chris gave Tysen everything she needed. As he pounded away on that hot teen snatch, Tysen got a moment to catch her breath and begged for her face to be lathered in cum. Chris happily obliged her, and Tysen slurped it all down as she grinned ear to ear.
Tysen knocked on the door, knew the password, flashed her boobs and strolled right into our humble abode. Jmac asked her a bunch of questions just to break the ice and get things going. She said she was from California and loved to party, but when he asked what her favorite position was, she answered with the most boring answer one could think of. Tysen said she loved missionary. YAWN! Luckily for us, she was just trying to be a little more demure and reserved. Once J-Mac got her excited and into it, she proved to be quite the entertaining lay. Tysen couldn't help but show how much she loved sex and all the positions J-Mac went through with her. We suspect her favorite was never truly missionary, but if it was by some small chance, it most definitely was not her favorite now. It seemed to us she enjoyed the Pile Driver the most.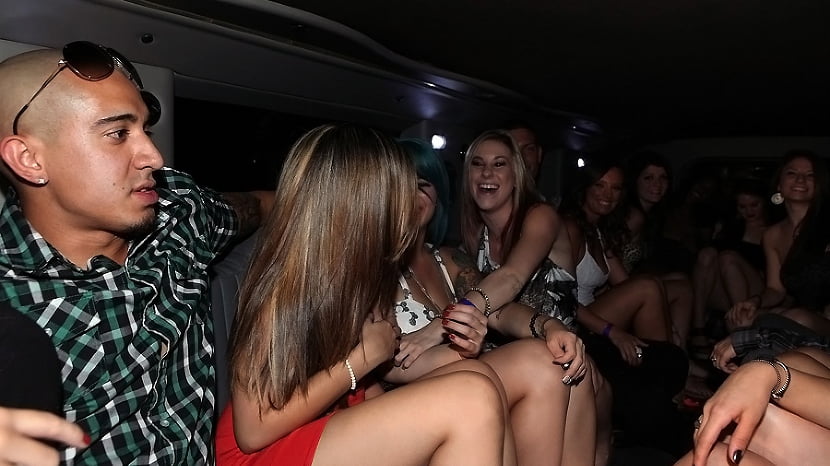 The weather might be cooling off outside, but things are still as hot as ever inside the VIP spot. We had a sweet bunch of hotties with us this week. They were ready to get laid. The guys were super lucky to be among this group because the girls wanted hard cock. They wanted it more than the guys wanted to give it, but the guys really had no say in the matter because the girls were going to take it any way they could get it. There was a couple pairs of perfect 10 big natural tits bouncing all night. There was also a nice variety of ass lined up for the taking at one point. These parties never get old, and they will remain the king of all parties.



My ability to spit the best game has landed me some of the finest white bitches around. Enter Tysen Rich. Tysen was out for a walk when my eyes caught her silky skin and amazing legs. That ass, those legs and those titties caught my attention right away. I kept laying down some verbage to ensure that she would show up at my crib with my block cock in tow. I told Tysen that I was a famous photographer and could elevate her career with some "home movies" that would never see the light of day, lol. Tysen fell for it hook,line and sinker! I snapped some pictures of the bitch and was more concerned with having my black cock in her mouth than getting the lighting correct; after all.....who was to see this hot stuff? Tysen got on her knees and services my big black cock while I kept reminding her that this hardcore interracial pov would never show up on the Internet for the entire world to see. Tysen's nervousness seemed to disappear when my big black cock vanished inside that dripping wet white snatch. I kept beating that pussy up until she begged, screamed and pleaded for me to drop my homemade nut sauce. Tysen cleaned up while I thought of different ways to edit this video that ya'll watching now.
Tysen Rich is trick or treating solo this year for the first time. When her neighbors aren't makin' with the goods, she heads to the old Madison house to see what kind of sweet things she can wrap her mouth around. When she meets Ryan's ghost, she gets a mouthful of more treat than she bargained for.