Latest updates featuring Val Midwest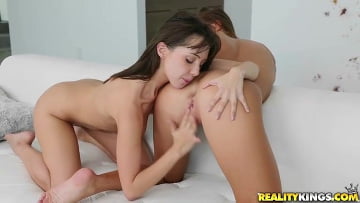 17th December
- Jenna Sativa had a very hot dream with her girl, Val Midwest, in it. When Jenna awoke she was so horny, she immediately began to play with her pussy.
Val was sleeping right next to Jenna. Val woke up and noticed Jenna was playing with herself. Jenna told her about the dream and they began kissing and undressing each other. They licked each others sweet pussies. Jenna licked Vals asshole while playing with her wet pussy. It was a wonderful morning.
...Read More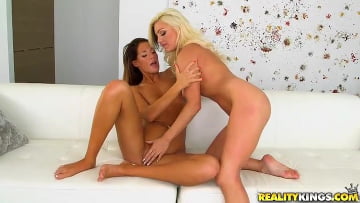 8th October
- Val Midwest was having no luck meeting any guys she really liked. She tried all kinds of social media, dating apps and online personal ads but nothing
seemed to come to fruition. She was frustrated beyond belief and her roomie Cameron Dee couldn't help but notice. She was sitting there in the living room stewing in it and Cam knew she had to settle into her supportive gal pal role. She let Val vent and listened to her intently. Since she didn't have any luck with men Cam asked Val if she ever considered women. Val thought she was joking around until Cam asked her to close her eyes and planted a soft, sexy kiss on her luscious lips. Val was hesitant but she couldn't deny how great it felt and so she went along with it. They finger banged each other's pussies, scissored and licked 'til their heart's content.
...Read More