Latest updates featuring Valentina Jewels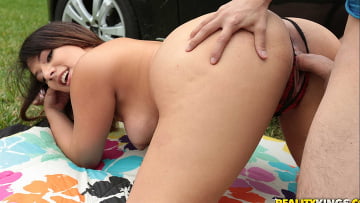 27th June
- When Ricky sees thicc Latina stunner Valentina out his car window, her ass is so phat that he just has to holler at her! This babe is having a rough d
ay after her boyfriend ditched her in the parking lot, so the chivalrous Latin stud offers her a lift home. What Valentina really wants is to drive her asshole boyfriend wild with jealousy! She gives Ricky a show by slipping off her jeans and flicking her clit in the backseat, then slides up front so she can suck his cock, until all he can think about is finding a quiet spot to park. That's just what Valentina was waiting for; as soon as the car stops she's ready to get naked and get fucked! She sends her boyfriend a cum-covered selfie that's sure to make him come running!
...Read More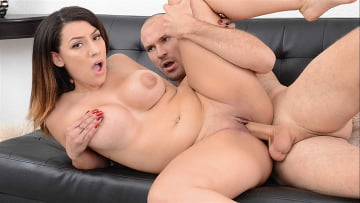 2nd May
- Poor old Sean Lawless has ordered some salsa lessons online since his girlfriend is after him to improve his dance moves before they go out on Friday
night. Sean's searched the web and has found an ad that sounds right up his alley--sexy salsa instructor who's willing to come to your house and teach you a lesson. Plus, this instructor comes highly recommended. It all sounds too good to be true, right? So, when this one thick latina chick shows up at Sean's door, he's highly sprung by the sight of her awesome cleavage. Sean brings the curvy cutie Valentina Jewels into his living room, eager to start their dance class. Only, Valentina lets him know that she's not here to give dancing lessons, but rather to give head and put out---for a price, that is! Will Mr. Lawless succumb to this beautiful Latina escort and cheat on his girlfriend for the sake of getting a bang for some bucks? Fuck yeah he will because this thick chickita is a cock hungry slut who just absolutely loves to fuck for money! Be sure to call up Ms. Jewels if you ever want to learn how to tango...and by tango, we mean getting your dick wet deep inside her loose pussy!
...Read More