Latest updates featuring Valerie White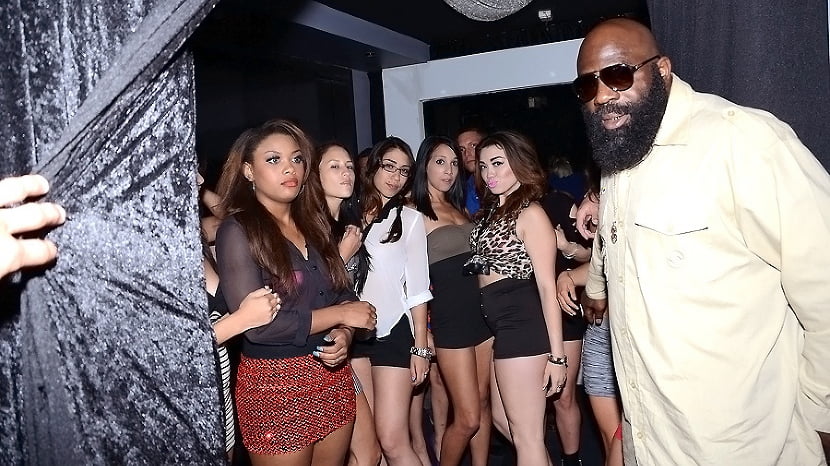 Aurora strutted her stuff into the VIP spot, as Jmac was tossing up her skirt. She loved the attention, so she hiked it up even more. Aurora was live and on point to please. She gave us a a preview for what was going to come sooner then later that night. Jmac went around introducing his hands to all the other ladies asses. He made sure the ladies knew what kind of party they were at. There was some serious plump booty action, and it was bouncing in full force. After a line up of horny bent over chicks, Jmac pulled his cock out to see which one would take it. Aurora was all over it. She was waiting for some cock and wasn't about to pass on it. Her and Valerie teamed up to overtake his cock and balls. Tyler was followed by a girl that loved to deep throat as well. This group started fucking like rabbits. They switched it up and kept the party going, so everybody got a little piece from everyone else.


The morning after a college party is always a blur. So I went looking for Valerie to ask her if she remembered what happened the night before. Can you believe that she doesnt remember us fucking? I was more than happy to refresh her memory and Valerie woke up in a horny mood so it was on like donkey kong! After sucking me up for a bit, I turned her around to get a good look at her bubble butt and then she climbed on top and rode me like a show pony! The noises this girl makes when cumming are incredible and I love that she told me exactly what she wanted! My jizz shot all the way up her stomach and in between her tits like a rocket and she invited me back anytime to fuck. I love college!
Valerie White arrives at her girlfriend's house and lets herself in, but her friend is nowhere to be found. Instead, she stumbles upon her friend's brother Bill watching some hot Naughty America porn and surprises him and calls him out. Shocked, he shoos her away, but she tells him she's turned on by it, and that she likes to watch Naughty America porn, too! Bill's at a loss for words, but Valerie's not: she wants to suck his big dick and fuck him, just like the chick does to the dude in the porn. She fucks her friend's brother as an adult movie is rollin' in the rear. A porn within a porn -- genius.