Once you meet Nadia, you will never want to leave Reality Kings again. This dark haired beauty will make you feel satisfied and pleasured. She is a big fan of rubbing her tight pussy and sticking large objects in it. She first came to us on the Reality Kings Network when she appeared on Team Squirt back in 2006. As she was squirting multiple times, she was making tons of fans online. Come check this babe turn a bed into her personal cum pool.
Latest updates featuring Zenida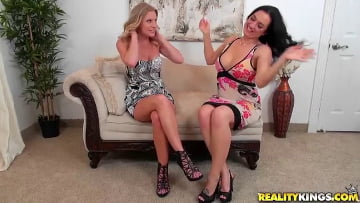 8th November
- Nadia was a house guest staying over at Bree's when Isabella came over to meet up for a fun day of shopping. Isabella noticed Bree's hot pink panties
were completely visible through her black and white dress, and she realized she had to change. Nadia was feeling a little under the weather and was going to spend the day in bed when she found Bree's stash of sex toys. She was willing to do anything to get over her cold and feel better. As Bree and Isabella tried to sneak back into the room without disturbing Nadia, they ended up with a giant surprise! She was masturbating using one of Bree's favorite vibrators! All three of them were shocked and surprised, but Bree figured they could capitalize on this embarrassing circumstance and have some fun. At the same time, they could help Nadia feel better, so it was definitely a win-win situation.
...Read More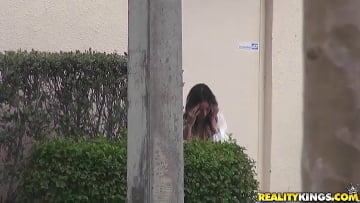 21st July
- Nadia had a big fight with her husband and ran off. Levi spotted her hiding in the bushes and had to check it out. She wanted to be alone, but with he
r tits exposed, it was hard for Levi to walk away. Levi's persistence and powers of persuasion paid off. Soon, the two were relaxing by the pool getting acquainted. Pauly hooked it up and got Nadia a limo and flight, so she could ditch her husband. Nadia was overwhelmed and wanted to show Levi her gratitude. They made their way inside, and Nadia's juicy tits made their way to Levi's mouth. Nadia's appreciation to Levi, and anger towards her husband, created a wet and wild experience, as Nadia fucked and sucked Levi's cock long and hard. Nadia rode that dick until she squirted multiple times and was left with a face full of cum.
...Read More