Latest Updates from '8th Street Latinas' at Reality Kings (Page 14)


Levi's had been flirting with a sexy Latina on Fling. She had him intrigued because every time she sent a picture, it never showed her face. Tony and him scoped out the meeting place, and she was sitting on a far bench facing the other way. The mystery overwhelmed Levi, so he jumped in blindly and was pleasantly surprised when he faced Courtney. She was a petite, sexy, nineteen-year old Latina with a plump juicy body. Her unwillingness to share earlier stemmed from the fact she had a boyfriend. Still young and wanting to experiment, Courtney loved sex and decided to try out porn. They got back to the house, and this shy little freak broke loose, as she danced and grinded on Levi. He picked her up and went to town on that sweet teen pussy. Courtney's young supple body and tight pussy were quite the treat. After making sure she'd orgasmed hard, Levi gave her the porn star treatment and busted his load on her pretty face.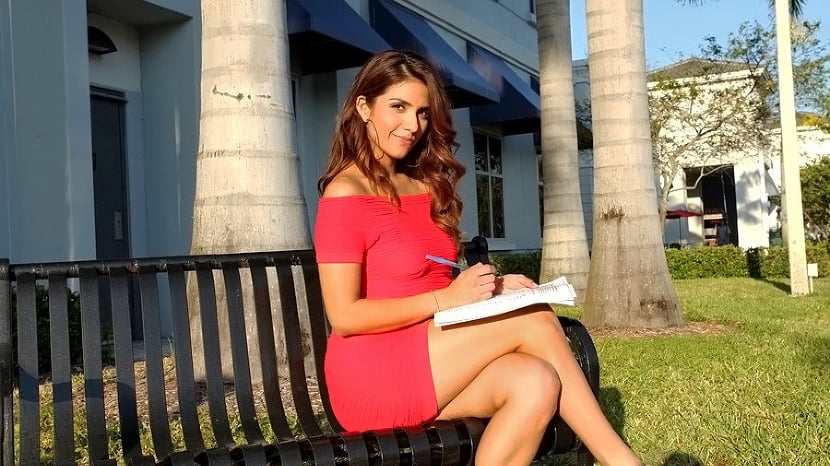 Mirko and Tony were on their way to eat at a Mexican restaurant but ended up taking home a Colombian dish instead. On their way to the restaurant they passed Isabella. Half Colombian, half Peruvian, and 100% beautiful, this sexy and alluring Latina was just begging to get hit on. Mirko made his move, and with the help of Tony, they get the conversation going. At first Isabella was shocked since no one usually approached her due to her boyfriend being a pumped-up meathead. Happy for the company, and with the promise of some excitement, Isabella went with Tony and Mirko back to their place. Back at the house, Isabella was so happy to be away from her overpowering boyfriend, she really let her hair down and her dress came off. Mirko fucked her long and hard until she forgot her boyfriend and gave him her all. Isabella sucked and fucked like a total freak, as she released all her pent up energy until Mirko unleashed his pent up nut on Isabella's face and tits.
A good day became a perfect one when Gianna crossed the parking lot in front of us. Her pussy would've been in plain sight if her skirt it was any shorter. We couldn't let this girl just pass by, so we pulled up and pretended that we were headed in the same direction. After we asked a few basic questions, we could tell Gianna was on guard. The camera was freaking her out. Gianna admitted she needed almost a cool grand if it was going to be on film, so we put up the cash and took her back to the crib. Gianna was perfect in every way. If she didn't need the loot, we would have had no chance. Back at the house we dropped more than two grand on her. After that, the clothes pretty much melted off from her hot body. Gianna revealed her top-shelf body and all-natural tits. She had some curves and a booty jiggle like a dream come true. Brick worked that tight pussy and that 2K body. Her sexy eyes and face still looked great even covered in cum.