Latest Updates from '8th Street Latinas' at Reality Kings (Page 9)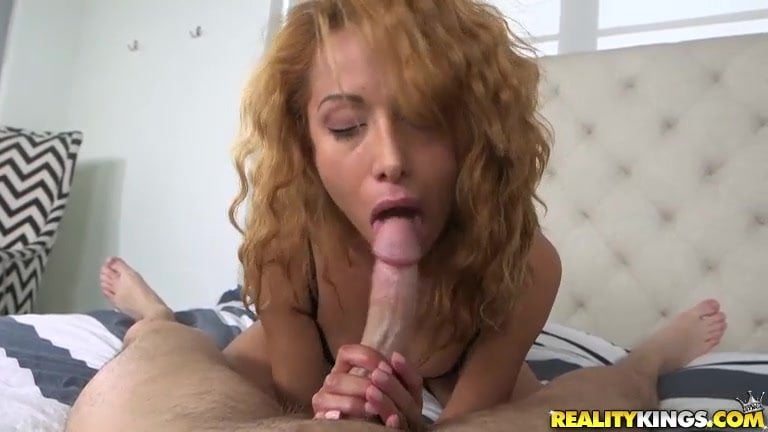 Athena invited us to the rail yard for an intense workout and we accepted, but the camera gear was the only heavy lifting we were willing to do. We filmed her firm Latina nalga in motion while she performed various exercises. Athena, to our surprise, lifted her top and mesmerized us with a few reps of topless jumping jacks. Soon after, we went back to our place were she gave Seth an amazing blow job and then begged to get fucked hard. Seth relentlessly drilled her wet clam and then jizzed all over her pretty face.
Chanel Collins is so much fun to be around we had to get together again. Her sexy body and personality are a party worth while. We started off at the beach with her in a itsy bitsy tini wini bikini. It was to small to even have polka dots. She was frisky and getting pumped for a sexy shoot. She was shaking that ass and showing off the goods. Jerry came by to hang out and see what was going on. Once Chanel saw him and heard his accent, she was mesmerized. They both started to feel the connection as he started to wipe the sand off her. She said she needed someone to clean out the sand from her butt crack. Jerry was on it without hesitation. She was primed and wanted to go back the to the house. She pretty much told us she wanted to get fucked. Sand free, she was good to go as Jerry started to please her tight body. She loved her asshole being teased as jerry pounded her good. Maybe one day soon we will she her take more in the ass than her finger.
I told my boy Gamble how much he would love Melissa Moore. She's a Latina from Texas who was in town looking for some fun. I figured I would hook him up since I owed him one. We met at a local coffee shop and they hit it off right away. She loves white boys and he loves Spanish girls. The perfect match. Mel was anxious to just tear into Gamble's pants so she didn't finish her coffee and wanted to race over to the house. Once we got there she immediately pulled out his cock and started sucking. She was thirsting for it for quite some time. Gamble could not have been more pleased.