Latest Updates from 'Big Tits Boss' at Reality Kings (Page 3)


Savana hired Jmac to do some handy work around the yard and it was not working out at all. He was slow to say the least and was not getting much of anything done. She came out to yell at him to do his job but easily got distracted once she saw him with his shirt off. She heard he had a huge cock and thought this would be a good way for him to make up his less than stellar yard work. She whipped out her huge tits and let Jmac suck all over those then she got to work slobbing on his cock. She then moved the party indoors where she really put him to work. Don not miss this Big Tits Boss showing her employee who the real boss is.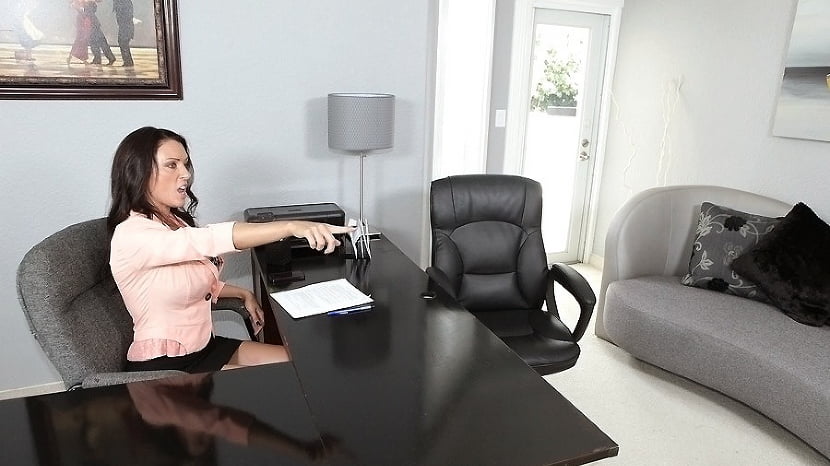 Jmac was called into his boss's office once again for screwing up paperwork. She was livid and just about had it. Though she must get horny when she's angry because she practically threw her pussy at him. Jmac seemed a little shocked by it but also quite thrilled. She told him she'd reconsider keeping him depending on how well he ate her out. He dove into her lovely slice of pie and got her purring like the sexy kitten she was. After had her orgasming, he asked if he was still employed, but she wasn't done with him and told him to pull his dick out. She gasped and looked amazed at the size of his cock. Then she second guessed the request because she wasn't sure his dick would fit into her tight snatch. Jmac made sure to pound her good with his cock. Her eyes went wide and she gasped, as Jmac went balls deep. She begged at the end of this midday, office sexcapade for Jmac to cum all over her huge tits.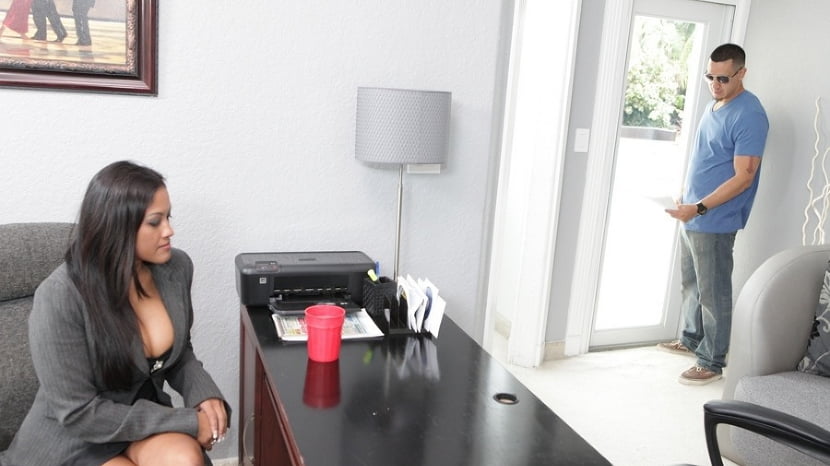 Bruno came in for an interview with Maxine. She looked at his resume and told him that she had a better job offer for him, but only if he passed the test. She began to undress and reveal her amazing body. She pulled out his cock and was very impressed. She sucked and titty fucked his cock. She told him it was time for her try it and ride it. She rode that cock as her massive jugs bounced. She got her pussy pounded and got man juice all over her huge melons. He definitely got the job.