Latest Updates from 'Cum Fiesta' at Reality Kings (Page 6)


Amara Romani showed up at our doorstep bright eyed and horny tailed. She heard the legend from a former cum fiesta party girl, so she decided she would try it out. Amara looked amazing and in shape. She showed us her sweet tits to gain access. She was excited to take her shorts off and didn't waste any time showing us how unbelievably wet she was. She showed off her seriously fit ass and then proceeded to finger bang herself. Her pussy was soaked. We could hear it load and clear. She spread her lips to show us how pink and tight it was. She wanted cock in the best way. She took action on Chad's cock, for she grabbed it with her mouth and pussy and didn't let go until it was time for the fiesta. She took a nice helping of the fiesta on her face and loved it. She will never have to show a password again. She will get VIP treatment when she comes back, and we hope she will soon.
Skye West was a local college gal looking for some good time. She happened to overhear some of the girls at school mentioning the CumFiesta so she decided to test out her curiosity. Her scent was hot on the trail for cock, her dick sniffing skills were unparalleled. So after some digging she finally arrived at our humble abode. Soon enough she was at our door with a look of awe and wonder. She had arrived at her destination with a smile on her face. We opened the door and the first thing out of her mouth was, "I want the cock." Welcome to CumFiesta my friends.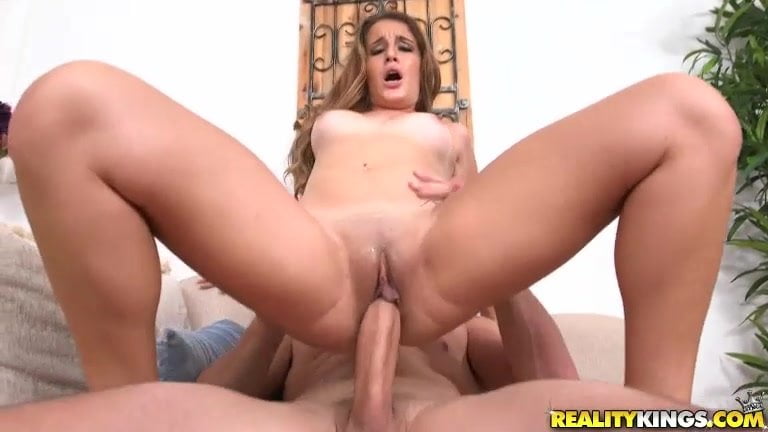 Mila Marx arrived at the fiesta ready for action after receiving the address and password from her cock hungry friend. She was greeted at the door and after showing her perky tits access was granted. Once inside, Mila got to fulfill all of her sexual fantasies. She was fucked by Jmac from various angles and positions before getting her pretty face glazed with jizz.