Latest Updates from 'Mike's Apartment' at Reality Kings (Page 2)


Smoldering hot European brunette Heather Harris needs a place to stay, but the rent her new roommate, Jordi, is demanding, is too high. Heather tries negotiating with Jordi, but her first language is Hungarian. Fortunately, Heather knows enough English to say "do you want me?" and understands that the answer in any language is going to be "yes, please!" Heather strips off her red tanktop and bra to show off her tits for a small reduction in rent, but she's willing to go all the way for Jordi if he will give her the apartment for free. Heather loses her jeans and panties, and when she's fully nude she takes Jordi's dick out to show him how they give hummers in Hungary. After the blowjob, Heather lets Jordi taste her pretty pink pussy before leaning back to take his cock up her tight, wet slit. Heather might not speak much English, but after seeing her take a doggystyle deep-dicking, you'll be convinced she speaks the language of love.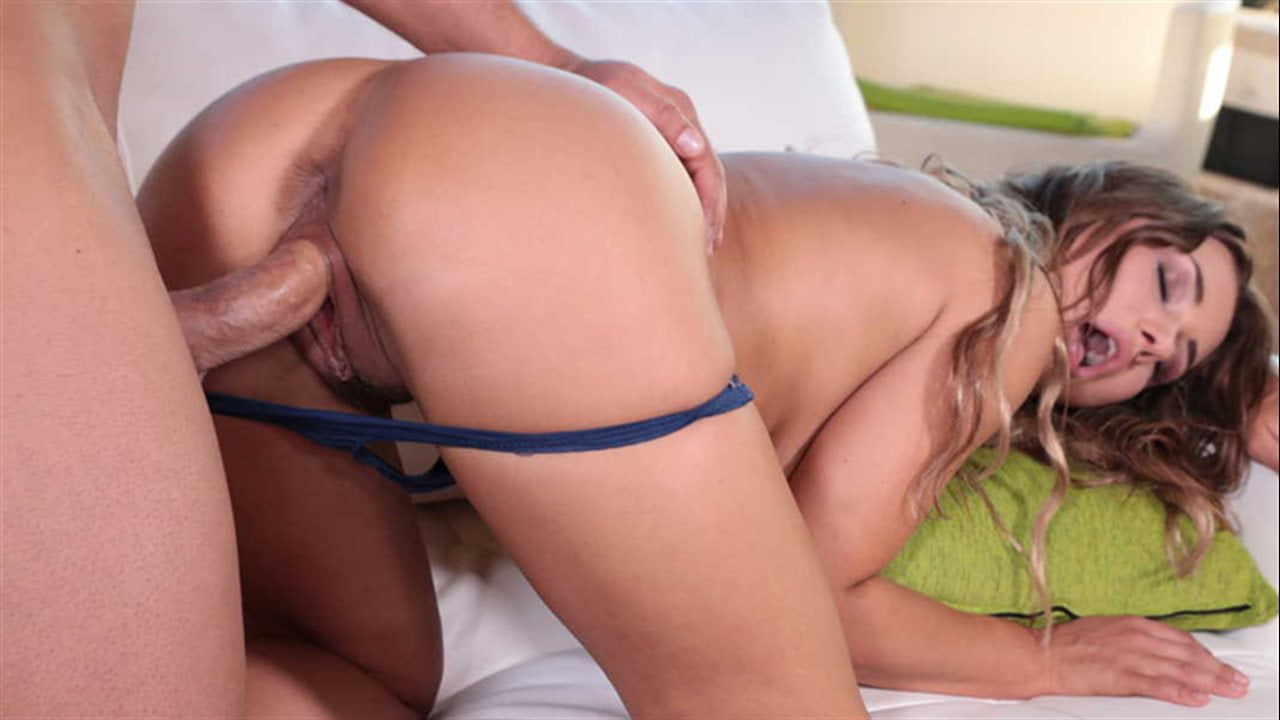 Don't fuck the roomie. That's rule number one of the house. It's never been a problem for Antonio Ross, but it all changes when Taylor Sands comes to visit the place! While he gives the smoking hot brunette a tour of the house, he tries to keep his cool, especially when Taylor purposefully teases her perfect ass and big tits! Of course, Antonio tells her about the "no sex with roomies" rule, but Taylor seems determined to test his resolve! She takes off her shirt and climbs on the glass table where she starts sucking Antonio's big hard cock! As Taylor points out, they're not roommates yet, so the rule technically doesn't apply! Then, she titty-fucks him before begging him to fuck her! Then, he is more than happy to pound her dripping wet pussy!
Sexy big-titted redhead Eva Berger is having so much fun stripping over webcam for her admirers that she doesn't notice her landlord, Jordi, has shown up to collect the rent. Eva is shocked when Jordi catches her with her tits out, but Jordi is impressed that this web slut uses her allure to pay the rent. Moreover, Eva's audience is willing to pay two months rent to see Eva give her landlord a blowjob! Eva can't believe her little landlord has a great big dick, so she wraps her pink lips around it and does her best to take it into the back of her throat. Eva's audience still wants to see her pussy, so Jordi licks her until she's nice and lubed up to take his cock. Then Jordi rams himself into Eva's slit and gives her a powerful fucking that leaves her gasping and moaning. Eva's viewers get a great show, but will they leave her a nice big tip for a nice big cumshot on her face and tits?