Latest Updates from 'Milf Hunter' at Reality Kings (Page 10)


Time and luck happened to be on Levi's side once again. He spotted Amber across the parking lot and couldn't help but notice she had on an unbelievable outfit. The back of her pants had sections cut out, and her ass cheeks said, hello come get me. That's exactly what Levi did. After some small talk, he found out that a friend had sold her out on going to an underground sex meetup. In other words, a glory hole spot. It was kind of like a fishing hole, but with cock to suck. Levi just placed himself in her situation. He told her to come back with him since she craved some dick, and her friend wasn't gong to help her. She had toys to play with and everything. Amber warmed her meaty pussy up with a vibrator, as Levi sucked on her face. He moved in between her legs and gave her what she desired. Amber took his cock deep and deep it went. She didn't even gag on it, she was so good. He sprayed her face and left some for her to swallow since that was her ultimate goal for the day. Amber helped us, so we had to return the favor.
Last week I was on my way with Chad to pick up Levi from a hotel party. It was early in the morning when we rolled up to the hotel, and we spotted this cute chick walking out. She had this sexy looking outfit on, so we had to pull up to her and see what she was up too. Turned out she was just coming from a fetish party, after which she and her man ended up splitting up. She was totally into Chad and was instantly flirting with him. She hopped into the car and showed us her outfit that totally showed off her sweet ass. It didn't take much to convince her to come back to the house with us. Since she'd just split with her man, she was looking to vent, and she got to do all of that all over Chad's cock. You don't want to miss this cute girl getting nailed. Super hot stuff!!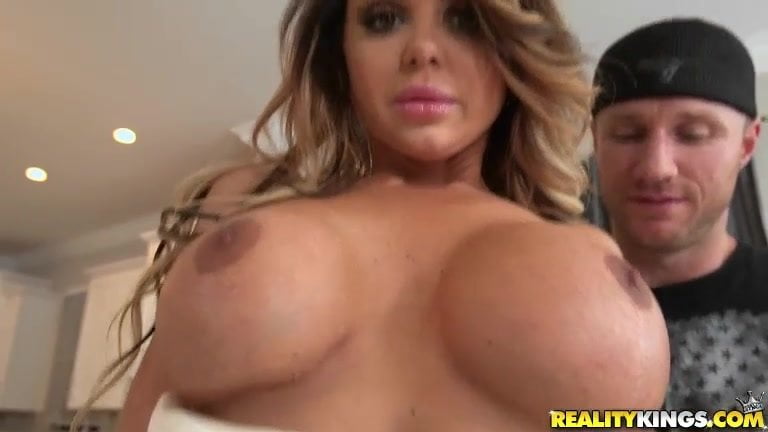 Levi and his trusty sidekick were on the expressway driving to the theater when a big booty MILF in distress flagged them down. Hunter surveyed the area to make sure the sexy prey wasn't part of a carjacking setup. Fortunately, the coast was clear, so Levi and his sidekick approached the hot MILF. After the pleasantries, they invited her inside the car. Nikki revealed that her boyfriend found out about her husband. He kicked her out of his car and drove off with her purse. Levi offered a helping hand which she accepted, and soon enough, she'd found herself at his place with a hard cock in her pretty mouth. Levi fucked the big booty MILF all over the living room and then sent her on her way drenched in cum.