Latest Updates from 'Pure 18' at Reality Kings (Page 7)


I'm paying a little visit to my girlfriend Lia. Her dad is away working until late and she's very eager to have a piece of my cock. I got caught by her dad in the past. I had to haul ass out of the house as he chased me with a baseball bat. Hahaha, old man didn't have a chance at catching me. Knowing the risk at hand, I didn't waste any time and proceeded to eat her ass in the staircase going up to her room. I had her going crazy and when we got to her room it was all about her and my cock.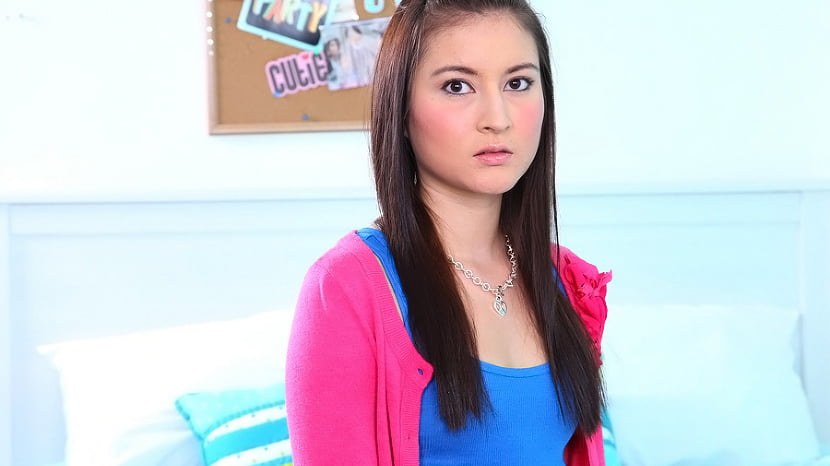 Reagan had the hots for one of her brother's friends. He was a major nerd but her star quarterback brother befriended him in order to get him to do some school work for him and also tutor him. He showed up to drop off a poetry book her brother had to be familiar with and he was going to give him pointers on how to understand it all but he was not home. Reagan was thrilled when she realized she finally had a chance to be alone with him and let him know how attracted she is to the nerdy type. She led him to her room and made a pass at him. The nerd was not too keen on the ways of romance so she really had to pour it on and take charge. He let the inner beast surface once he realized he was finally going to get laid. He could not believe such a young and pristine pussy was his for the taking.
Victoria had a surprise for her boyfriend on his birthday. She blindfolded him and got her friend, Erica, who was hiding behind a couch. They took turns kissing and sucking his cock. He finally realized it was two girls once they both started sucking his cock at the same time. He had a great birthday present and pounded both of their pussies. He glazed Ericas face with his man milk and she shared it with Victoria.