Latest Updates from 'Round and Brown' at Reality Kings (Page 3)


Hot Ebony teen Jazzi is ready to go out with her friends, but her father doesn't approve of her sexy outfit. In fact, he forbids her from leaving the house just before driving off to a business meeting, which leaves the teen in an angry state. A few moments later, there's a knock at the door. Convinced this is her father coming back, Jazzi goes to open the door but is happily surprised to see Robby Echo, her father's business associate. Robby can't take his eyes off the slutty teen's big round ass and snaps a pic of it with his cellphone! When Jazzi catches him, she offers him to take a closer look, so Robby shoves his face between her perfect butt cheeks and licks her tight wet pussy! Then, Jazzi wraps her luscious lips around Robby's cock just before they fuck against the kitchen counter!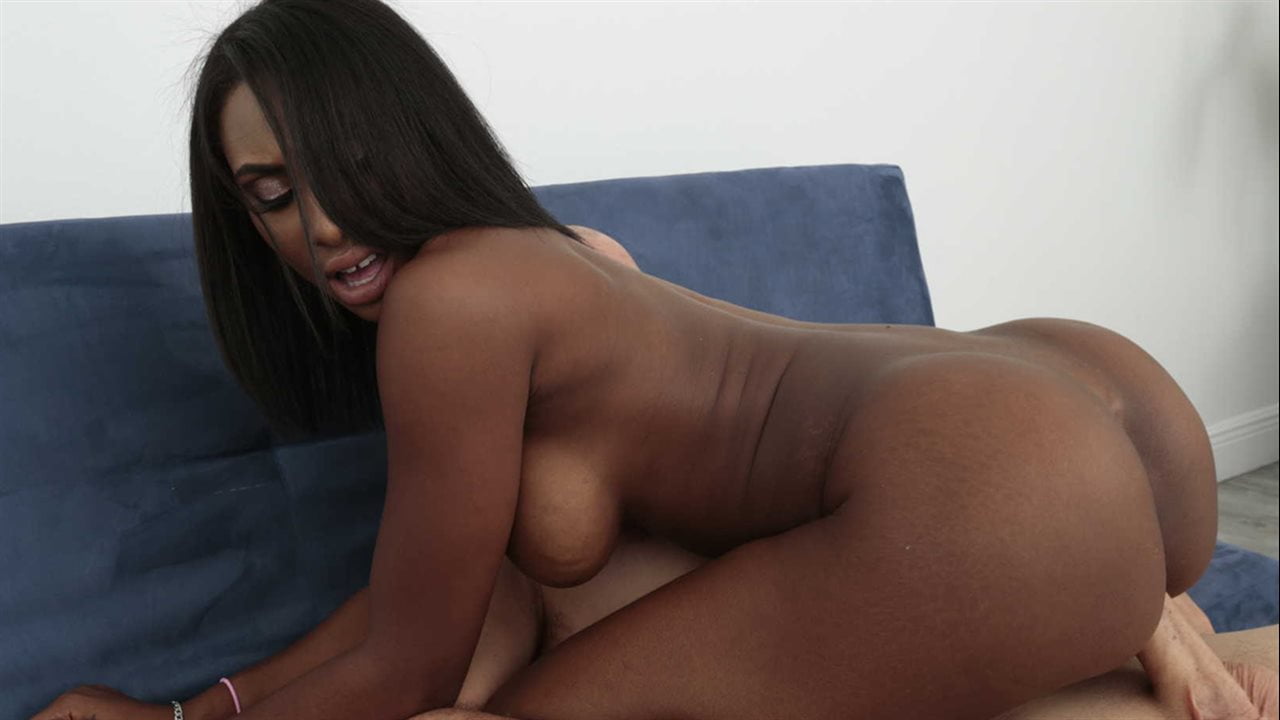 Sean Lawless spots Brandi in the park and approaches the Ebony beauty, telling her he is looking for big booty girls who can twerk for a music video. Suspicious that he's just another guy trying to pick her up for sex, Brandi walks away. Sean follows her and insists he's legit and wants her to audition for a known rapper. When he manages to convince her, Brandi follows him back to his office. There, she strips down in front of him and changes into a revealing outfit! Of course, Sean can't keep his hands off her nice round ass, especially when she showcases her best twerking moves! Hoping to seduce him into getting the role, Brandi sucks Sean's big hard cock! Then, the Ebony slut twerks against his big hard cock while he pounds her dripping wet pussy!
Still reeling from a bitter break-up, Ariana Aimes heads to a nearby laundromat. She's working out her anger by tossing clothes in the washing machine when Seth Gamble, a college classmate, arrives and asks her what's wrong. She tells him about her heartbreak and the conversation quickly gets flirty. Turns out Ariana has been wanting to fuck Seth for a while and the feeling is mutual! Taking advantage of the empty laundromat, the hot ebony slut takes off her shirt, teasing her big tits! Then, they playfully encourage each other to strip naked and Ariana initiate a revenge fuck by putting her cock-sucking lips to good use! Then, Seth licks her dripping wet pussy and they fulfill their fantasy of fucking each other's brains out in the empty laundromat!