Latest Updates from 'Sneaky Sex' at Reality Kings (Page 3)


Natalia Starr is lithe, adventurous, and scintillating. But while Natalia has a growing fan base on cam sites - eager audiences hanging on to her every teasing movement - she doesn't always have the house to herself. Unfortunately, her roommate is very eager to watch the season finale to her favorite show, despite the fact that Natalia already seems to be "busy" in the living room… When Robby comes in to watch the finale, he can't help but be distracted and get sucked into the real show being put on. The young and horny pair attempt to fuck as quietly as possible while their mutual companion seems to stay obliviously glued to her fictional entertainment, ignorant to the fantastical display being put on just inches behind her! After all, there are always those moments where you scream at the TV, "How could they not notice?! Turn around! They're right there! Look out!" But I guess it's different when it's happening to you and not your favorite fictional world.
A day of gardening between girls gets dirty really quickly. Jessie Wylde tries her best to focus on her best friend's gardening lessons, but she's horny and all she wants to do is fuck! When Bambino, her BFF's boyfriend, shows up, Jessie bends over to tease her sexy red underwear. Then, she grinds her ass against Bambino's crotch while he's trying to show her his gardening tips. As if her intentions were not obvious enough, Jessie then uses the hose to spray water all over her perky tits! Now soaking wet, she asks Bambino for a change of clothes, which of course is just a ploy to follow him inside the house where she gets completely naked! Then, after wrapping her lips around Bambino's big dick for a good cock-sucking session, Jessie sneakily fucks him while her best friend is looking for them!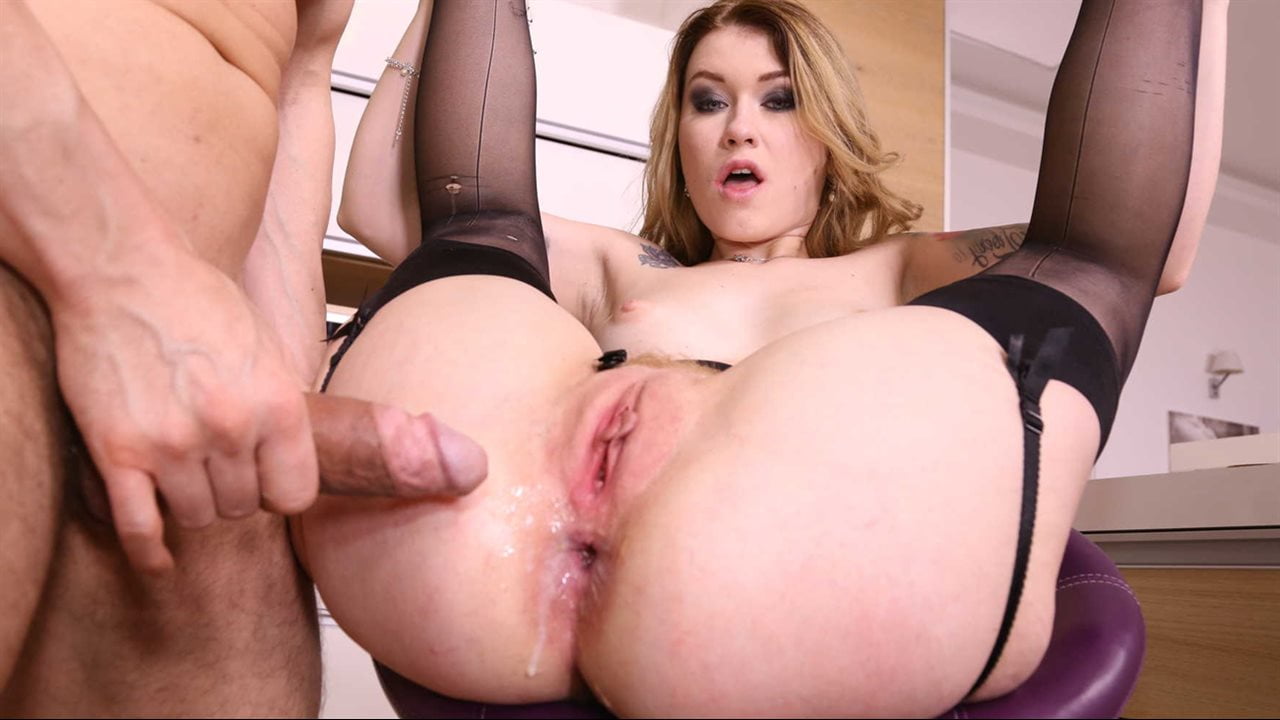 Wealthy honey-haired Misha Cross and her husband are holding one of their affairs later, and the regular cook had the nerve to take the night off, so they've hired hunky caterer Erik Everhard to fill in. Spoiled Misha doesn't know the first thing about cooking, but that doesn't stop her from making a pest of herself, giving Erik orders and getting in his way. Maybe Misha is provoking him because she wants sex served hot while her husband isn't looking. Erik has had enough, so he spins this bossy babe around, pulls up her little black dress, tears her panties aside, and fucks her doggystyle. Then she drops to her knees to give him a blowjob and sneak a taste of his secret sauce while her husband stands nearby, oblivious. And for dessert Erik whips this cheating wife up a creampie surprise… the chef's secret: he serves it up anally!