Latest Updates from 'We Live Together' at Reality Kings (Page 2)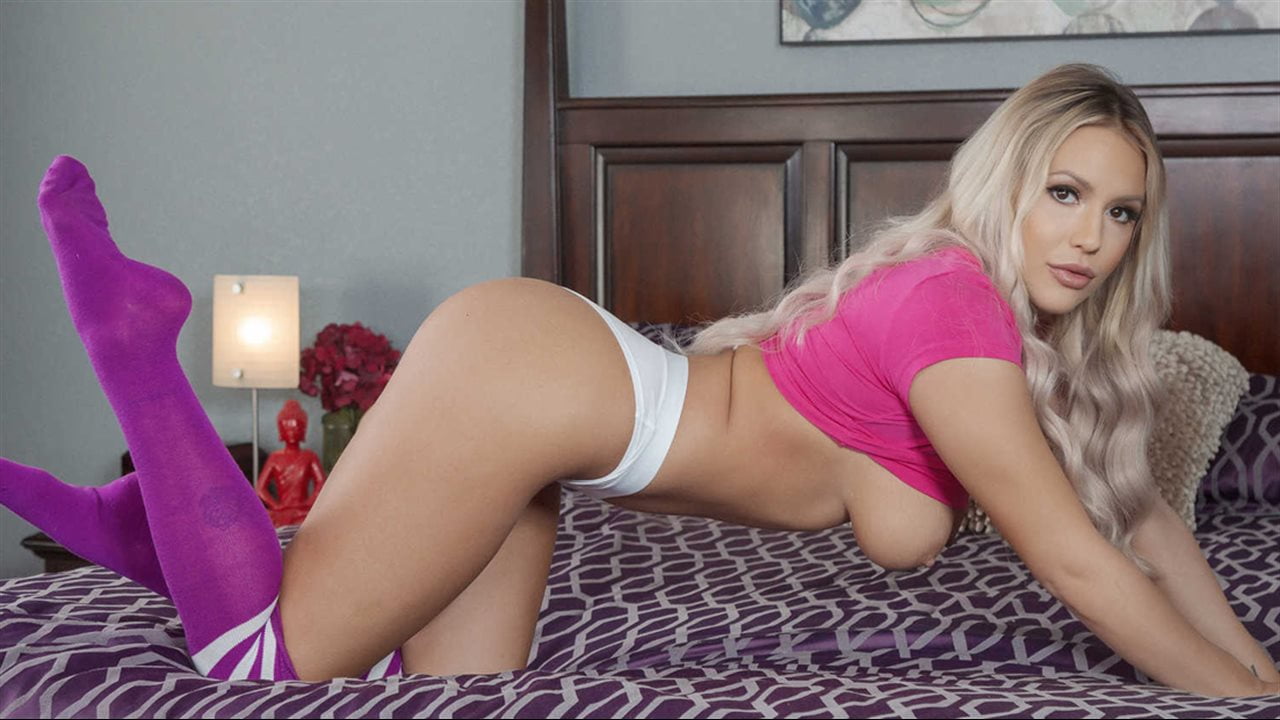 Things with her girlfriend, Ember, are getting hot and heavy until Kylie calls time out to go get some water. While she's in the kitchen in just her tight crop top and panties, Ember's brother, Markus, gets the blonde lesbian's attention. Kylie has never been with a guy before, but she's intrigued, especially when Markus shows her just how huge his cock is! It turns out Kylie is a natural at deepthroating his big dick...until Ember catches them in the act! Kylie chases after her, but Ember doesn't want to forgive her girlfriend for being with a guy unless she proves that she truly loves pussy. Kylie gives Ember makeup sex hot enough to make her forget all about her indiscretion, making her cum all over her fingers and tongue and scissoring her till both babes are screaming in ecstasy! But, Kylie hasn't forgotten about that big cock...
It's hard for pop group Alina, Demi, and Marica to get their dance routines rehearsed when every jiggle, bounce, and twerk makes them want to slip out of their matching outfits and slide their tongues into each other's pussies! Once their choreography is on point, these babes decide to try a little freestyle, flashing their perfect tits and grinding on each other before their flirty fun turns into a total sexual free-for-all. Petite Marica sits on first Demi's and then Alina's faces, while the other two babes take turns caressing each other's tight bodies and rubbing each other's clits. Then all three hotties hit the mat for a synchronized scissoring match where they all get into the rhythm!
While the husband's away, the wife will play. Darcie is enjoying some relaxing sunbathing by the pool in a sexy blue one-piece when BFF-with-benefits Sarah sneaks up behind her and starts licking her pussy! Darcie's hubby doesn't get home till tonight, and the big-titted ebony babe means to make the most of their alone time. But just as Darcie is about to cum, her friend, Moka, lets herself in, nearly catching the hot lesbian cheaters. Moka's got a big mouth, and if she spots them fucking she's sure to blab to everyone they know, including their husbands. Sarah doesn't care, surreptitiously going down on Darcie when Moka goes inside to get changed, and even scissoring on the lounger when she thinks Moka's back is turned! Their dangerous game gets them caught, but these sexy sapphics are too pussy-hungry to care!