Latest updates featuring Alice Wonder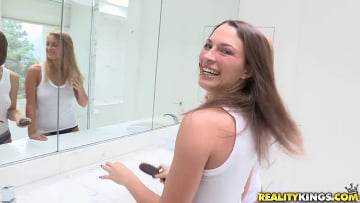 29th January
- Lily and Alice were in the bathroom when we found them in their thongs and white T-shirts. They were about to get dressed but we were having none of t
hat. We had to get those white T's wet for a better look. Soon after caressing and squeezing each others Double D tits, the girls went into the shower. They drenched their T-shirts with water which made their hard nipples and perfect areolas visible. Lily and Alice then started to passionately kiss which led to titty licking. The girls stayed in the shower and tongue fucked each other until they had the pleasure of experiencing multiple orgasms.
...Read More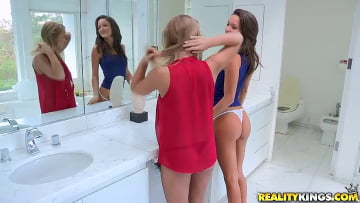 21st February
- Malena and Alice had a sleep over after going out the previous night. In the morning when they met in the bathroom, Malena was again super turned on b
y Alice and her juicy tits. Malena got the bright idea to stay in and go to bed for a while. She then took her to the room and had her way with her. She even had her pinned down with her legs at one point. You dont want to miss this hot girl on girl action, its so hot!
...Read More