Latest updates featuring Amy Wild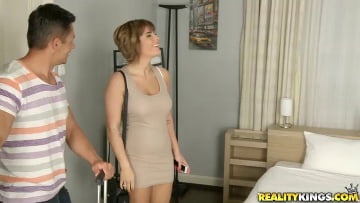 5th June
- Amy finally arrived, and I was amazed about how good she looked. She sounded sexy on the phone, but who can really tell. She seem very lose and excite
d to stay at Mike's apartment. She didn't mind that her ass and panties were just hanging out for us to see. We discussed our agreement that we had over the phone. She seemed to get a little shy, but with that fuck me hard vibe. I was ready to she her curvy body and big natural tits. She had it going on and rent payment couldn't look any finer. She played with herself until we could her how wet she was. She had that devilish look in her eyes with a sexy smile that was so alluring. My friend was one lucky dude to collect rent from her. He made sure she pay well too. Her firm ass was the perfect compliment to her nice soft bouncy tits, and they both got plenty of loving. Amy and her perfect package was more then welcome to stay, and she can come back any time she wants to take a nice healthy dose of cum to her pretty face.
...Read More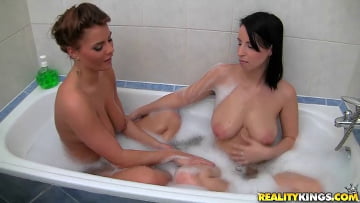 18th April
- Two hungarian girls are taking a bath together and talking with JJ. JJ gets a good look a these two euro-beauties. Amy with her bronze skin, dirty-blo
nd hair, nice, plump, juicy tits, and a firm, round ass and Chrissy with her porcelain skin, sultry black-hair, and more tits and ass than Amy. Its a perfect combination of beauty and sex appeal. As they talk JJ discovers the girls love to fuck and are equally horny. He decides to call up James and Renato for a little party and see what happens. Before the guys get there the girls explore each others bodies a little more and oil each other up. The guys show up in time to help with the oil. Once you put two beautiful naked girls in a room with James and Renato it doesnt take much to figure out what happens next. Soon the girls are on their knees sucking side-by-side. From here the fuck, sucking and licking goes round as the guys and girls have a sex party. Amy is a little more adventurous, shown as she takes it in the ass and chokes down a load while sucking cock. But dont sell Chrissy short she takes and gives her all until she gets her face and tits covered in cum.
...Read More