Latest updates featuring Anastasia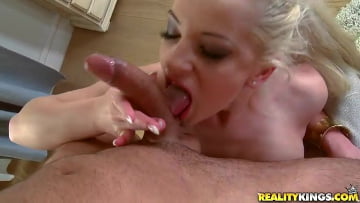 18th June
- We hooked up with a couple sexy Hungarian women for this sex party. Our two usual suspects Choky and Renato were there to take care of these vixens. O
livea and Anastasia had been to one or more of these parties before, so it didn't take long to get things heated up. The asses were the first thing to be exposed then the rest of the clothes came off. The ladies were down on their knees to make sure the guys were ready to play with them. Once those cocks were in full force, it was time to prime up the toy boxes. After everybody was very familiar with each other, the real pleasure began. Olivea and her plump ass was something to gaze upon as was Anastasia's tight and tan curves. They fucked each other as they took turns making sure they got the most out of the hardcore party. After the money shots went off, the ladies continued to kiss and make out with cum splattered all over their faces.
...Read More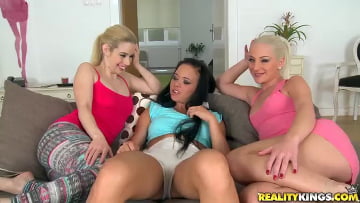 30th October
- These lovely blondes wanted to show their eighteen-year-old girl friend Tricia a real party. They were all similes the second the camera started to re
cord. It was as if turning on the camera turned them on as well. The girls all giggled and teased each other. They started to show us the goods as the guys came in to turn up the heat. This group had some good vibes between them which they showed, as their lips wrapped around the cocks. The ladies maneuvered into every position possible to got off. Tricia didn't skip a beat, as she was in full force with her tight package. They all got a good taste of each other. The hot sex party came to a nice and warm creamy end all over the ladies faces.
...Read More