Latest updates featuring Ceira Roberts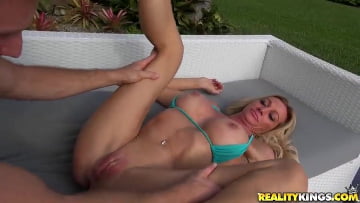 17th August
- Ceira Roberts took the liberty of using Levi's backyard to sunbath while he was at the beach surfing. When he arrived back at his place, he was surpri
sed that his hot MILF neighbor was laying poolside in a bikini with her big tits hardly covered. Hunter went into full stealth mode, he maneuvered around trees and boulders until he was close enough to capture his prey. Levi reached for one of Ceira's big boobs and she was startled. Soon after the pleasantries, Hunter fucked Ceira all over his backyard and then sent her home with a mouth full of cum.
...Read More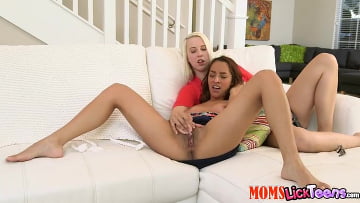 12th August
- Darcie Belle and Nicki Ortega are nineteen and have always been close. Lately they started exploring there sexuallity and each other's bodies. Today t
hey were lying on the couch and looking over some pics they took from last nights "adventure" on their cell phones. The pics get them excited as they run though the events in their minds. Darcie's hand wanders and her fingers are soon soaked in Nicki's pussy juice. Darcie begins sucking on Darcie's plump juicy tits. They get so lost in the moment they don't even notice Darcie's stepmom, Ceira, come home. While the girls were playing Ceira did some cleaning up and finds two of her dildos under Darcie's pillow. When the girls come into the bedroom to continue "fooling around" they are greeted by Ceira sitting on the bed, dildos in hand. Their shock and fear quickly turns to warmth and compassion as Ceira explains she's going to show the girls how to use the dildos properly. Furthermore she tells them that she will make sure they both experience a real orgasm. These three lovely ladies get to it as the screen becomes filled with pulsating pussies, juicy titties, an. The licking and finger popping doesn't stop till all of them climax and are satisfied.
...Read More