Latest updates featuring Charlotte O'ryan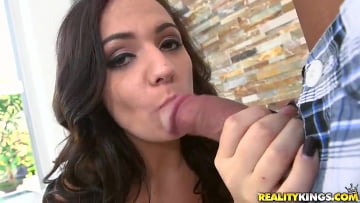 20th October
- Charlotte O'Ryan came by for the CumFiesta this week. I swear that she is the kinda girl you see in the streets and just keep walking by. BUT when you
see her naked, you're like holy shit! She has a great pair of tits and a really nice booty. On top of that she can squirt. I mean what more do you want? Boobs, butt, and squirter? Sign me up for that. Charlotte also has a little dirty mouth which is always a plus in my book. Check out the young Charlotte she's a sneaky little hottie.
...Read More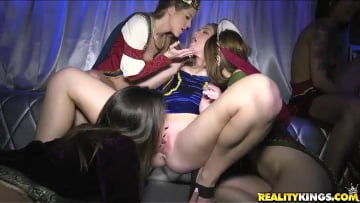 29th September
- In the land of Kings it is always best to be closest to the royal family. There are many games the kings may play, but the game of pussy is only for t
he highest honor. They invited all the princesses and fine young royal ladies from far and near to carouse in the most exquisite of festivities. Aubrey Gold, Emma Ryder, Dylan Daniels, Mallory Madison, Saya Song, Kylie Rose were just a few that were on the king of all lists. The guest of honor was Goldie Oritz, and she was bright and sexy as gold. She definitely stood out and grabbed some attention from the others. In this game of pussy there were only winners because we love to spread the wealth.
...Read More