Latest updates featuring Devon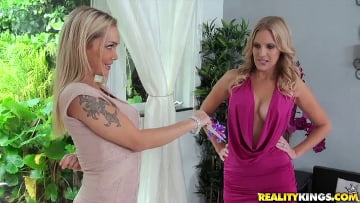 28th June
- Devon told us she was going to stop by with a surprise. The ladies had been kiss and lick buddies for some time now, so Brianna got all dolled up and
invited Devon over. Brianna was pretty excited for her to come over, but she became anxious when Devon told her she was getting married. But it was cool because Devon had came over for one last fling. Brianna wasn't ready to let her go, but she surely wasn't going to pass on the ass either. They made this one count as they embraced each and undressed. Brianna and Devon went at it with the passion of lust and connected on a whole new level. A little marriage wasn't going to keep these two pussy lovers apart.
...Read More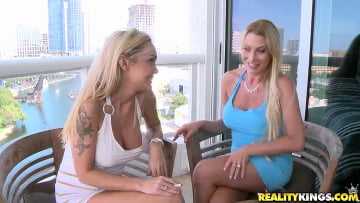 18th November
- Devon had a great time with the Hunter when they last met, so when her sexy MILF friend, Jennifer, wanted to fuck someone besides her husband, she arr
anged a rendezvous with Levi. While the girls were waiting for Levi, they noticed that Tony was declining multiple calls. Devon eventually got wise to the game and snatched Tony's phone. It was Levi who was calling. Tony's feeble attempt at cock blocking failed miserably. When the Hunter arrived and saw Devon and Jennifer looking hot as hell, he understood why Tony was trying to bang them. Levi took the girls to the living room where he watched them tongue fuck each other. Soon after the pussy licking and cock sucking, The Hunter relentlessly fucked both of the Ladies.
...Read More