Latest updates featuring Diana Dali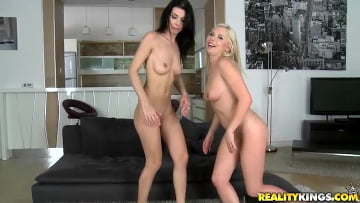 28th May
- At this week's party session, we had Bessi and Diana. They were both sexy and ready for sex. Choky started with the legs and worked his way up. One af
ter another, the girls slowly shed off some clothes. The guy's cocks came out, and the girl's mouths opened up. Bessi and Diana worked the balls and shafts like pros. The guys knew how the party went, so they moistened the lips before the tips could enter. These girls were super horny, and it showed. They traded those cocks like it was game. Their asses and tits bounced all around until the guys couldn't hold it in anymore. Choky blasted a huge load and filled up Bessi's ass crack while James filled up Diana's mouth, so she could swallow it all.
...Read More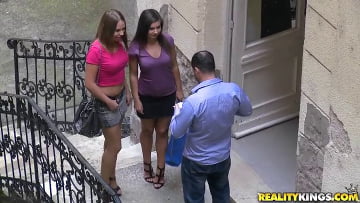 4th December
- The guys where offering up free massages with happy endings last week to any willing girls. Luckily, James ran right into two smoking hot Euro girls t
hat where all about getting rubbed down. They immediately went upstairs to claim their prize. Diana and Latoya wasted no time stripping down and hopping on the massage table to get oiled up and rubbed down. It didn't take long before Choky was finger blasting the one hottie on the table while James got head from the other. Don't miss any of the hot, hot action in this one. These girls liked to party hard in all their tight holes and were not shy about getting a good ass pounding. This one was an instant classic!
...Read More