Latest updates featuring Aria Skye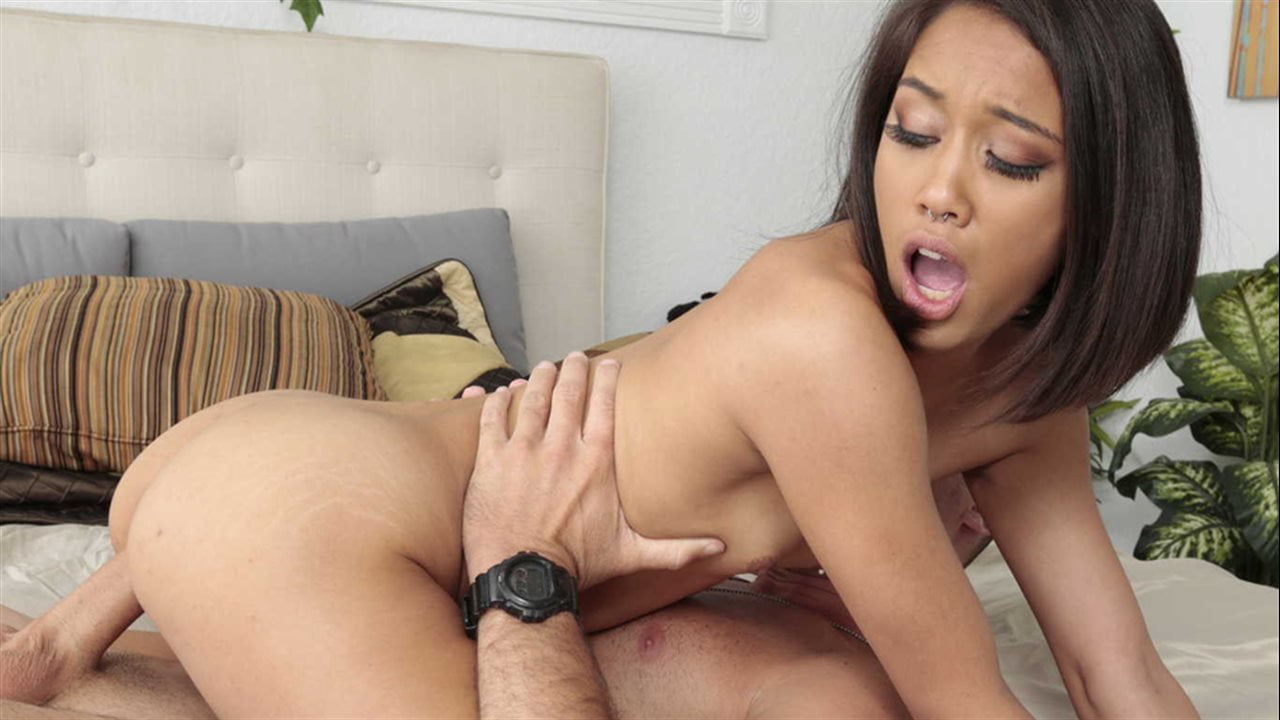 Sexy Asian teen Aria Skye has a craving only a big, hard cock can satisfy. But her boyfriend forgot to buy condoms! Maybe she'll find what she's looking for… in her boyfriend's father's room. And maybe his father, army major Sean Lawless, will give her more – much more - than she bargained for. Aria finds a box of magnum condoms, but gets caught red-handed and told to explain herself. She asks to see Major Sean's major dick, and soon she's on her knees taking it as far down her tiny throat as she can get it. Next Aria pulls out her pretty titties with their pierced nipples and lets Sean debrief her for a doggystyle fucking on his bed. Sean teaches this petite teen how to take a great big dick, and his son learns the hard way to always be prepared when he finds his girlfriend covered in his dad's spunk. Make sure you buy condoms before your girl comes over – and don't say we didn't warn you!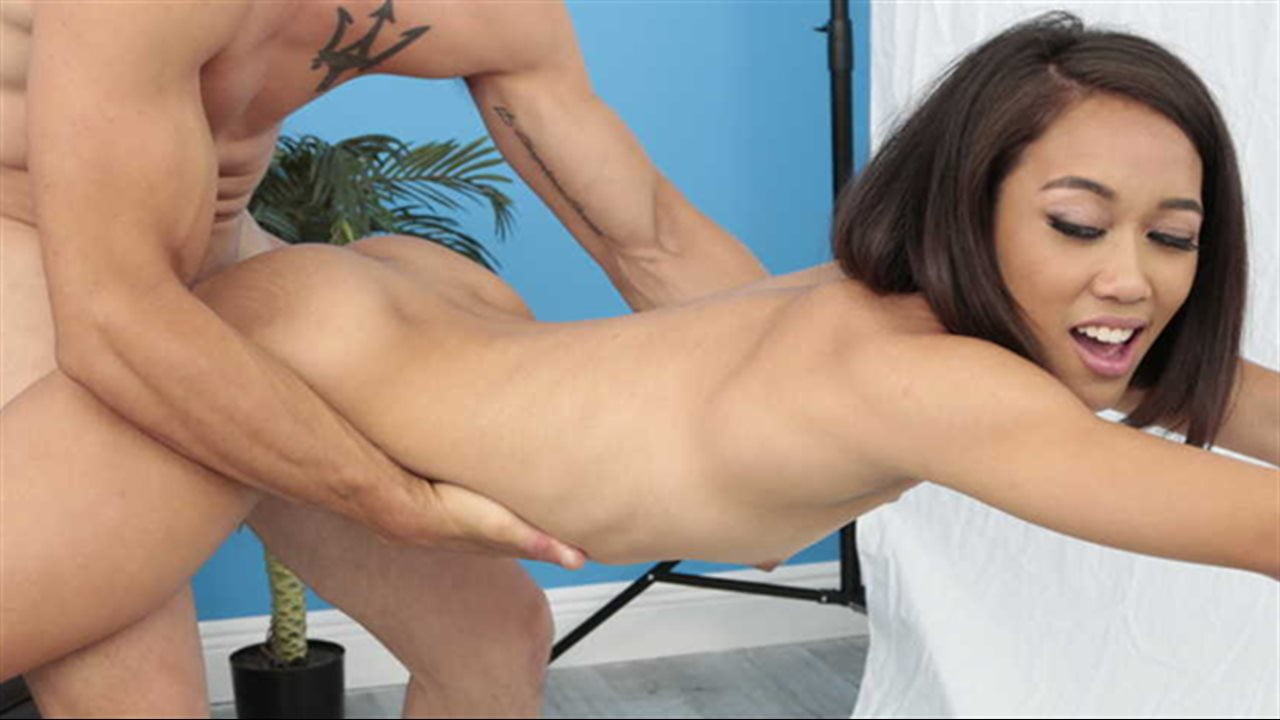 Bambino is helping his photographer buddy prepare the studio for a shoot with Aria Skye. The Asian beauty is coming straight from California and has brought a trio of sexy lingerie outfits with her. Things get hot very quickly as she tries them on while showing off her most seductive poses. In fact, things get so hot that Aria suggests turning the session into a nude photo shoot. The horny 18-year-old then surprises everyone when she suggests shooting a porn scene for $600, which Bambino and the photographer gladly accept! This is the teen's first experience and she's eager to show what she can do, starting with sucking Bambino's huge cock. Lucky for her, she's in good hands and Bambino is more than happy to coach her how to become the best little slut she can be!