Latest updates featuring Cecilia Lion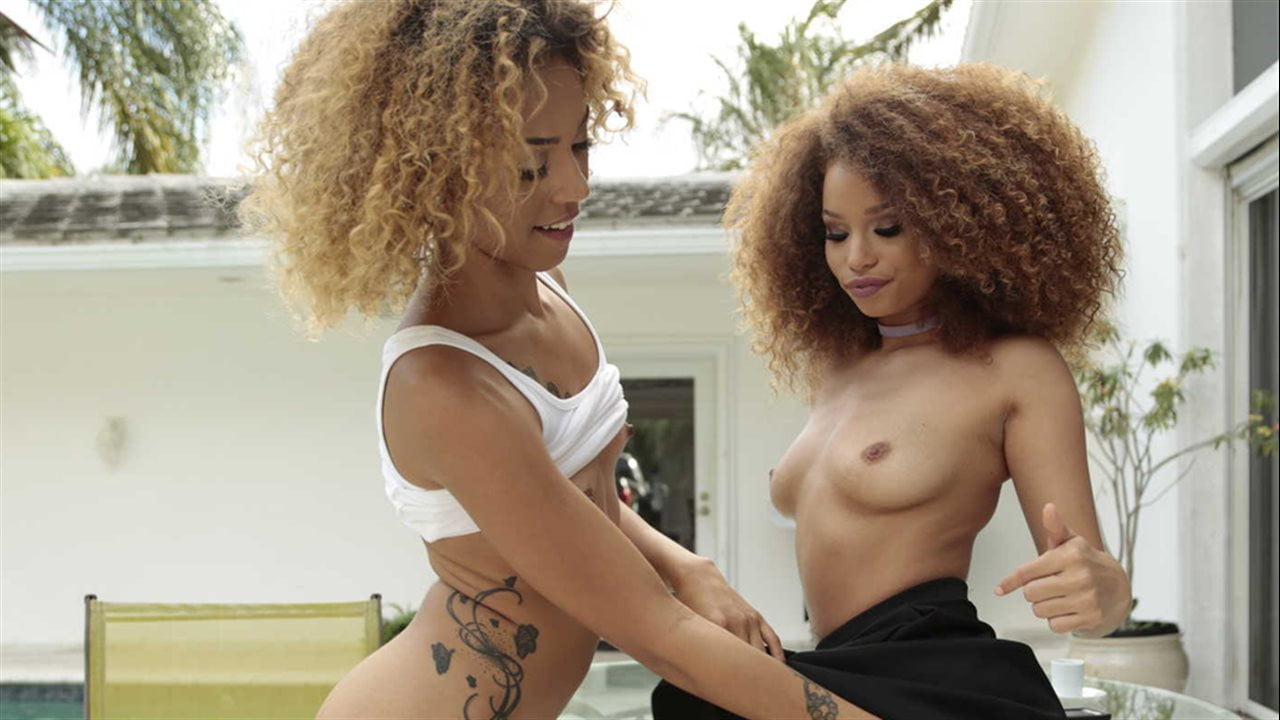 When Cecilia spies on her boyfriend Jay and finds out he's got a whole other girlfriend behind her back, she knows just how to get her revenge. After the ebony babe convinces Xianna that they've both been played, they send Jay a selfie to let him know that the jig is up. That's when Cecilia has an even better idea to get even: by getting with each other! She shows Xianna the ropes when it comes to eating pussy, and the other hottie likes it so much, she has to take a turn lapping at Cecilia's little snatch before the babes start scissoring! When Jay runs home to find them in the act, he tries to talk them into letting him join in, but these cuties don't need his cock!
Cecilia Lion has been working as a maid for her boss Brick Danger for quite some time. Cecilia has always been attracted to her boss, but she grows frustrated that he doesn't act on her advances. Cecilia, tired of cleaning up after the messy Brick, decides to take matters into her own hands—after all, this maid likes getting dirty!