Latest updates featuring Alina Long
Teen Alina Long was confiding in her stepmom, Bailey Bae, about her boy problems when she interrupted her and let her know she knew Alina was sexually active with one of her girlfriends. Kaitlynn's mom caught Alina with her daughter in the pool house. Alina was worried her stepmom would tell her dad but Bailey let her know she could count on her to keep it a secret. She told Alina about how so many of her friend's moms are sexually active with each other because the husbands are always too busy. She started coming on to Alina and she freaked out. Her stepmom was not at all pleased with her attitude and disrespect towards her. She figured she needed some corporal punishment. Alina's stockings were pulled down, she was thrown over her stepmother's lap and Bailey began spanking. Bailey knew she needed to teach her a lesson but also enjoy her young, nubile body.
Alina Long is a sexy financial advisor who was highly recommended by one of Brianna's friends. Alina had a few promising stock options available but Brianna was interested in the preferred client portfolio. Alina alluded to the fact that it was a very exclusive club and that if Brianna wanted in she would have to do more than invest money. Alina slowly started to undress and complimented Brianna on her nice body. Soon enough, Brianna was on her back legs open getting her clit slurped on. Alina tongue fucked Brianna's tight little asshole and then pulled out a dildo from her purse. She rubbed it on her wet pussy while Brianna licked her ass. The ladies had the pleasure of experiencing multiple orgasms before closing the deal.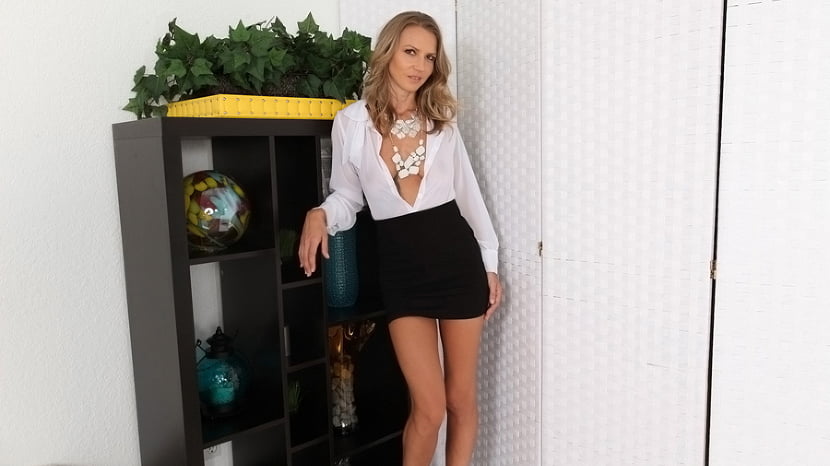 Alina was hired by Levi to teach him proper etiquette when sitting at a table. Alina was a very strict Ukrainian woman that was supposedly related to European royalty. She came over to Levi's house to begin their lessons. As Levi was sitting at the table, he was noticing the banging body on Alina. He decided to teach her what he knew as well. So after some proper table manner lessons, Levi seduced this beautiful Ukrainian and banged her hard.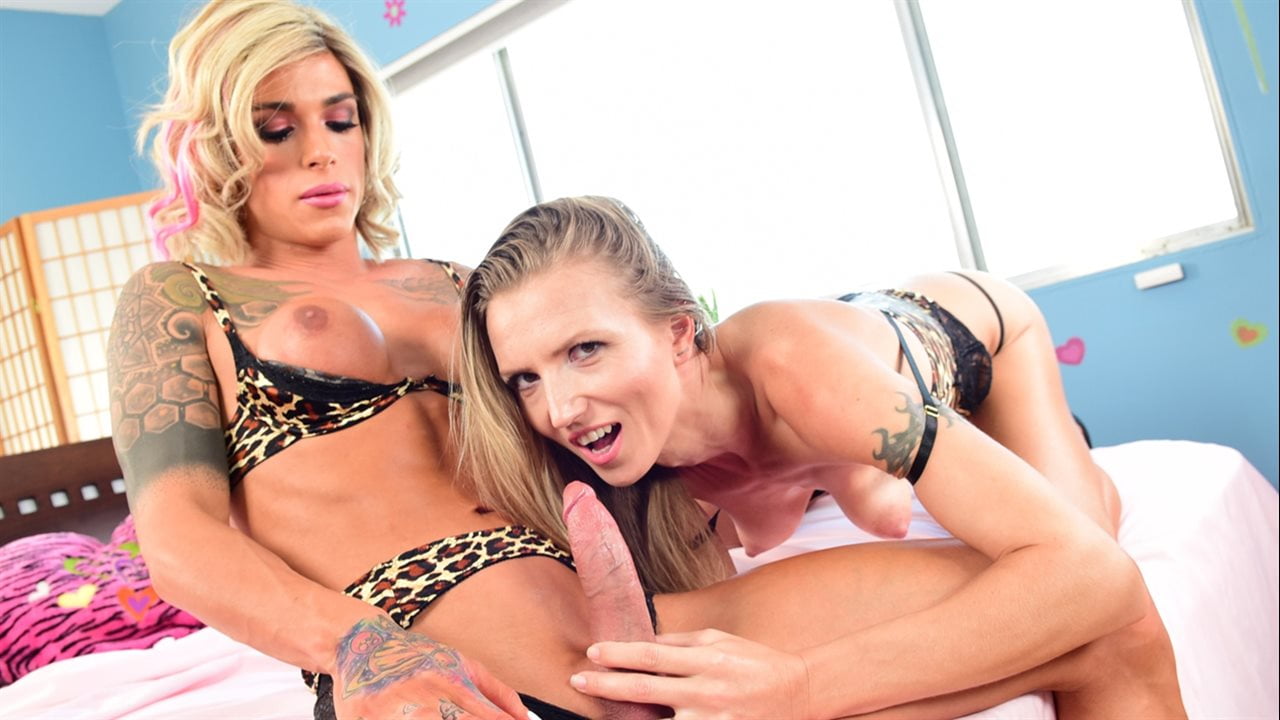 Fit, radically tattooed TS Nina Lawless and biological female Alina Long wear matching leopard print lingerie. Almost matching -- Nina has a big boner protruding from her panties! The blondes met via social media and they can't wait to date! They kiss and make out; Alina sucks Nina's big boobs and orally worships her she-dick. Nina eats pussy like a pro, her meaty cock leaking pre-cum. Alina takes a penis ride and sucks Nina pussy-to-mouth. Nina nails Alina doggie-style, thumbing her asshole. They play with buzzing metal toys and fuck some more, till Nina pulls out and pumps heavy cream.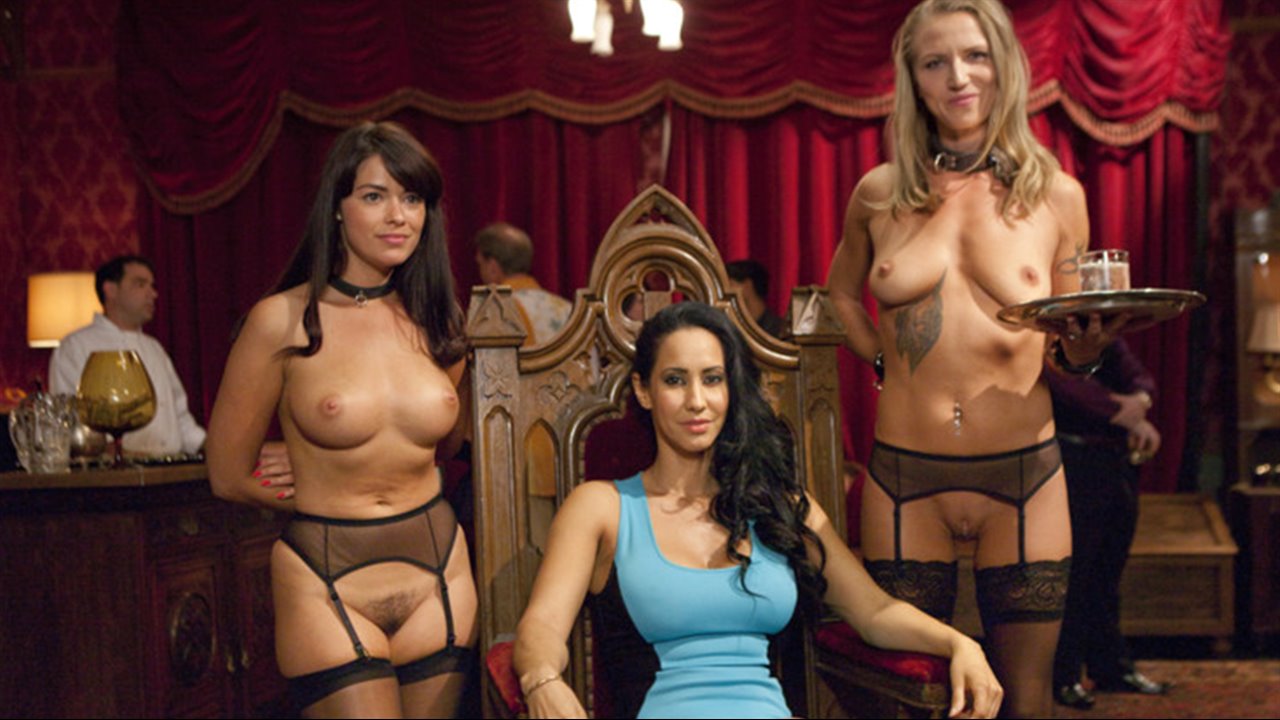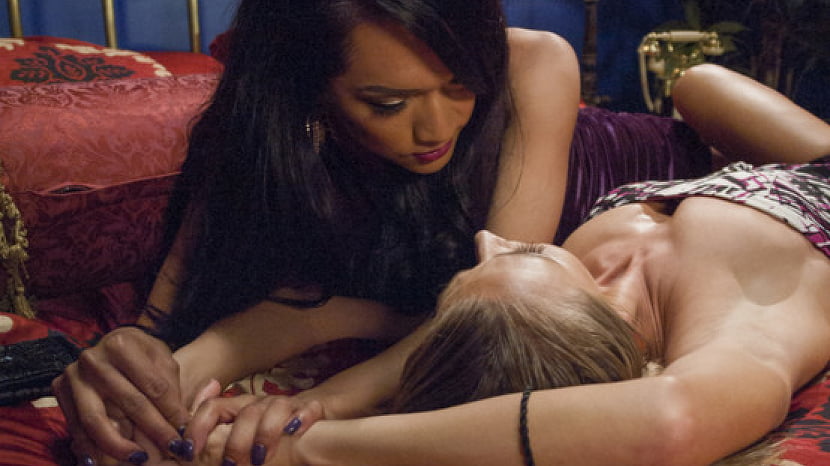 Jessica and Alina are arch rivals in a ring of grand theft jewelry heists. They both love and loathe each other in an international scamming circuit that often puts them at the same fancy parties vying for the same rare jews, art and priceless antiques. Over the years, they have come to respect each other while remaining bitter competitors for the prize bounty. Tonight they collide at a rich Colonel house in Spain while they both make attempts to steal his wife's most prized, rare diamonds. What happens is more than a fight for the gems, but a full blow all aggressions and sexual tensions released fuck fest on the Colonel's bed. Jessica grinds her cock into Alina making her cum and using her soft, hot pussy to milk her cock which explodes in Alina's cunt for a sexy creampie. Jessica makes Alina push the load out and then she swallows it!