Latest Updates from 'Hot Bush' at Reality Kings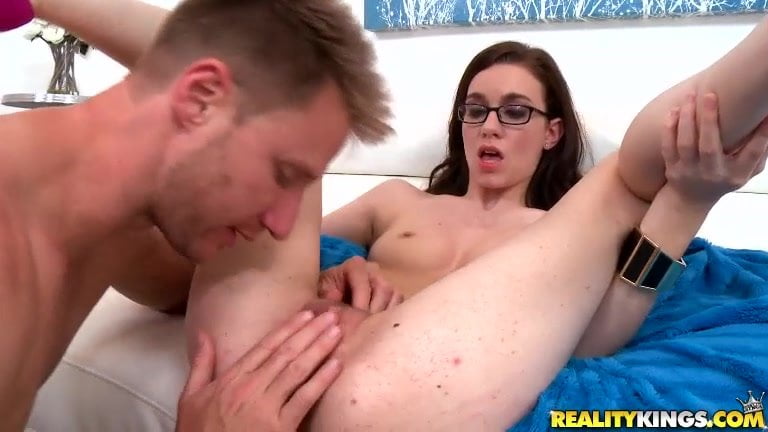 Tali Dova, granted she does not have a full fledged hairy bush, it is in an intermediary stage where it will become one. You don't get to see these type of bushes very often in porn these days. So, we welcomed the chance to have her on. Levi did most of the welcoming though. What do you do with a hairy bush? You lick it of course! This came first before any blowjob, it was a saavy move by Levi. Also, there was reverse face sitting in order to give us a better view of her bush and a reverse cowgirl position. You can't say Levi never did anything for you. After the hairy pussy licking and the hairy pussy fucking, there was something else this girl possessed that is not very common...glasses. So of course you got to jizz all over those, it's only right.
Kelly's hairy bush is the superstar in this latest episode of HotBush. We start off with her playing with herself as the calming water make her start to daydream of getting some real dick inside her. In this fantasy she gets her hairy bush licked and her pussy properly fucked in several positions. Kelly is a hot little petite that should be a pleaser to watch for all.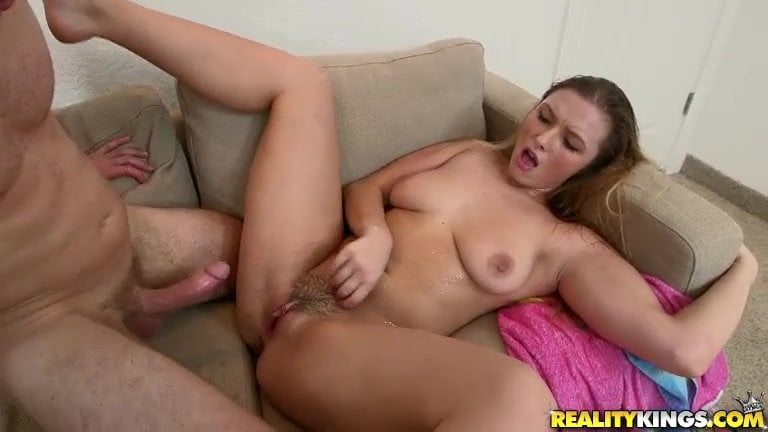 We had a nice party the night before, and some people had to stay over. We thought everybody was gone already by the time we came back, but some partied a little longer than others. As we picked up the house we came upon Layna soaking up some sun. We spied on her and got a surprise pussy shot. It seemed that she didn't want any tan lines from her bottoms. We surprised her in return, but she was more happy to see Levi than anything. Even though her man was sleeping in the house, she wanted to fuck Levi. We needed her to prove to us she wasn't tricking us, so she spread her legs and gave us an up close and personal shot of her nicely trimmed bush. We had to move into Levi's room to dampen the moans, as the bush started to wail. Layna was horny as hell. She was bent over on the couch demanding for her ass to be licked. Levi obliged and made sure he thoroughly pleased everything between her legs. Layna buried his cock in her mouth before she buried it in her bush trap. She bounced her tits around, as levi pushed further in the bush. Her added some more conditioner to her already well maintain crotch patch. We then escaped the area going unnoticed.