Latest Updates Featuring Alina Lopez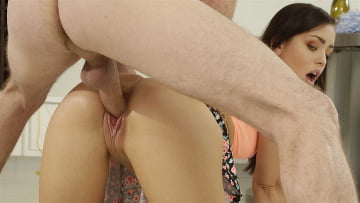 1st January
- Tony Rubino threw a huge New Year's Eve party at his place so, when Alina Lopez shows up to clean the next morning, his house is a mess. However, she
doesn't let the pitiful state of the place discourage her and gets right to work. She cleans and scrubs, making her big tits bounce and almost pop out of her shirt! Tony eventually wakes up and, when he walks into the room, he is greeted by the sight of Alina's tight little ass! While Alina is busy washing the dishes, Tony can't help but get a taste of her dripping wet pussy. Then, he gives her something else to polish… his big hard cock that is! The horny cleaning lady shows him just how good she is at multitasking by sucking and fucking him while she continues cleaning his place!
...Read More
>> CLICK HERE TO DOWNLOAD <<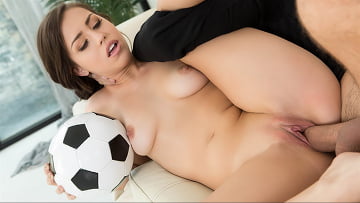 16th December
- Alina is a soccer star getting ready to try out for the college team. Her coach is helping her put in extra practice to get ready. When the tough-love
coaching style ends up leaving her insecure and uncertain, Coach Keiran tries a different approach. Seeking to balance her mind and body, Alina acts on her raging hormones and pushes the boundaries to see just how far her coach will go to help her succeed.
...Read More
8th November
- Young Alina arrives at a club to party but is given a much better alternative.