Latest Updates from Milf Hunter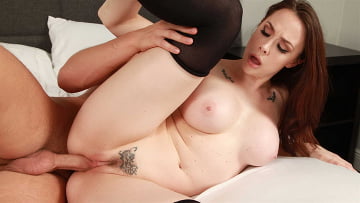 8th January
- Today I caught someone staring inside my car. I thought I was going to have to chase away a thief, but it turned out to be a girl checking her reflect
ion to see if her makeup was all right. Not just any girl – shapely, busty MILF Chanel Preston! She introduced herself and explained she was having a terrible day – she had just been fired from her hostess position…for getting caught giving a blowjob on the clock! I helped her find her lipstick and since I knew she liked to give head, I invited her into my car. Chanel saw her day was getting better, especially when she saw the size of my dick. She gave me a blowjob right there in my car in broad daylight, then I drove her back to my place where I drove my cock down her throat. Chanel was so sexy when she gazed up at me with her dick in her mouth, and even sexier grinding up and down on my shaft. After some hot doggystyle, this horny hostess told me to shower her in my cum, before she cleaned me off with her mouth. Who would fire such an amazing woman?
...Read More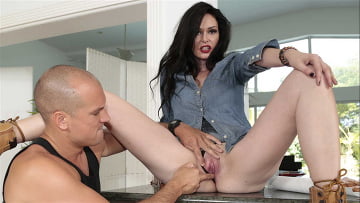 28th December
- In the scorching Miami heat, Sean and his buddy are out doing yard work. They're sweating, raking, and complaining about their miserable situation. Th
e only solace is the equally hot MILF that occasionally checks up on them, giving them a refreshing view of her exposed cleavage and big tits. But they have to watch out for her bossy husband - he just won't leave them be! Elisa Morales invites them inside for a snack, and maybe a little bit more. But can Sean give her the proper cock she's been craving, or will her husband find out and cut "break time" short?
...Read More