Latest 'Facial' updates from Reality Kings


Whitney Wright is trying to get her college roommate, Johnny SIns, to fuck her but he doesn't want any part of it since he has a girlfriend. She's frustrated by his loyalty to a long distance relationship and Whitney will do anything to have him fuck her dripping wet pussy. While Johnny's on the phone with his girlfriend, Whitney overhears him mentioning how much he misses her--and pounding her pussy! The girlfriend lets Johnny know that she is sending him a special package to help him out for when he's really missing her and she's not around! Johnny gets a package at the door and brings it into his bedroom and starts setting up his new fuck toy. He puts a picture of his girlfriend right above the sex toy. Right before he starts using it, sneaky Whitney switches places with the toy! This horny slut has another surprise in store for her roommate, since there's nothing like fucking the real thing! Let's hope Johnny's girlfriend doesn't find out that he's got a new fuck toy to enjoy--and her name is Whitney Wright!
Exotic beauty Aaliyah Hadid is preparing herself for an intense yoga session, but she clearly plans to stretch more than just her limbs! Our curvy babe flexes, stretches, and poses for the camera in her skin-tight clothing, teasing her pussy and begging for more. Eventually, she soaks herself in oil, and invites her training partner Michael Vegas to give her perky tits and massive ass a thorough rubdown…that's when she reveals the butt-plug she's been wearing, and begs Michael to fill her asshole with cock! Not one to disappoint, he pounds Aaliyah all about the place, while making sure to put her flexibility to good use!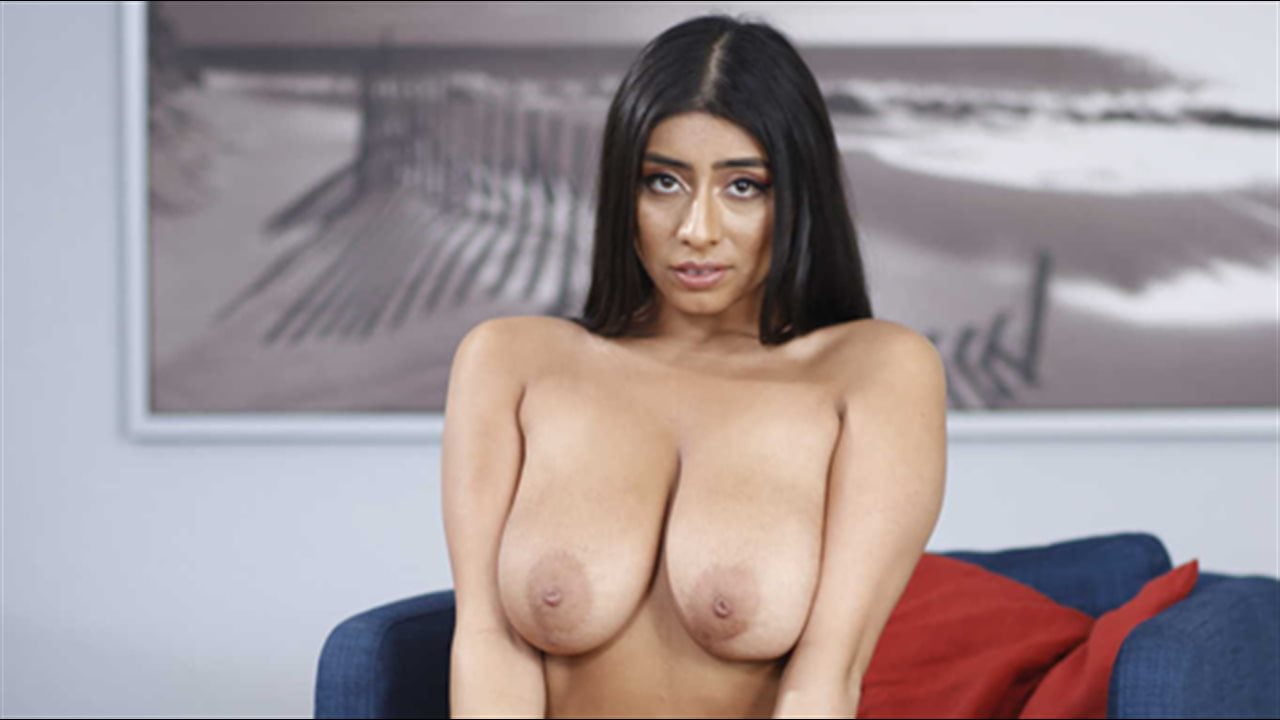 Oliver Flynn has a new stepsister who is busty as fuck! Every time Violet Myers is around him, he can't help but want to stare at her huge tits. But Oliver's not the only one who's been noticing how he's been eyeing the gorgeous Violet. Ms. Myer's dad warns Oliver at breakfast that he better smarten up about staring and trying to eye fuck his daughter! This time around, Oliver catches Violet taking sexy selfies of herself in her bedroom when she's supposed to be getting ready for college. After Violet leaves her phone unattended, Oliver goes through her titty pics and immediately gets sprung! Violet bursts into Oliver's room where she not only catches him jacking off to her boobs--but she had no idea her stepbrother's dick was so massive! Looks like Oliver will finally get to fuck his busty stepsister after all, as Violet wraps her huge boobs around his cock and titty fucks him before straddling his dick and giving him the ride of his life! Violet sucks and fucks her stepbrother as she fondles those massive jugs and cums all over his big cock! Looks like these two will be late for their college class after all!