Latest Updates from Monster Curves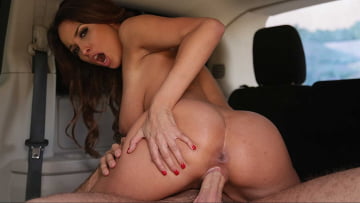 16th January
- We were cruising down the strip when we spotted sizzling hot Anissa Kate. With her sexy ass squeezed into daring pleather pants, we had to stop and ta
lk to her. But before we could tell her how hot she looked, this little firecracker started giving us attitude. Two can play at that game: we could tell by her choker she was the type of girl who provokes fights as a mode of foreplay, so we decided to see if she could take it as well as she dishes it out. Anissa started getting defensive about her derriere, and then we found out she's never tried anal and we were about to leave her on the curb for being prudish. The next thing we knew she was climbing into the van to prove how much of a badass she was… by crawling across the seats and sucking dick! We caught the roadhead on video, and then we popped her anal cherry! So how far do you think Anissa went to show the world she's a badass?
...Read More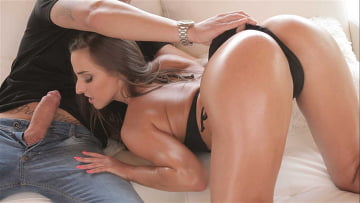 2nd January
- Can you guess what sexy Eurobabe we have in this video by her ass alone? How about if we told you this Hungarian girl is far from home, shaking her sh
apely culo in lovely Barcelona? If you haven't guessed by now that it's slender brunette sexpot Amirah Adara, then you'll have to see this slut get oiled up in her black bikini. Take a good look at the fire in her eyes when she's ready to get passionate with a man and see how she takes control of his cock. Amirah knows how to get a dick hard and swallow it down her throat until she's gasping for air, but she always comes back for more. This harlot likes to sixty-nine and ride a cock… but what she loves best is lubing up that dick with her mouth and squeezing it into her tiny, tight asshole for a world-class anal adventure. When you see Amirah take a dick in her ass and get creampied, you'll know her the next time you see her. She might not be Miss Hungary, but Amirah could be crowned Miss Anal Europe!
...Read More