Latest Updates from 'InTheVip' at Reality Kings


Tits and ass popped out of the limo as they beelined for the VIP spot. We saw some tease flashes and knew we had a wild bunch. They started taking there dresses off as they strutted up the stairs. The ass was in full force as they bounced into the club. The sexy vixens grooved to the beat and showed off their moves as they got down low on some cock. The ladies rotated around the guys and used them well. They danced and fucked in the VIP until the sun came up.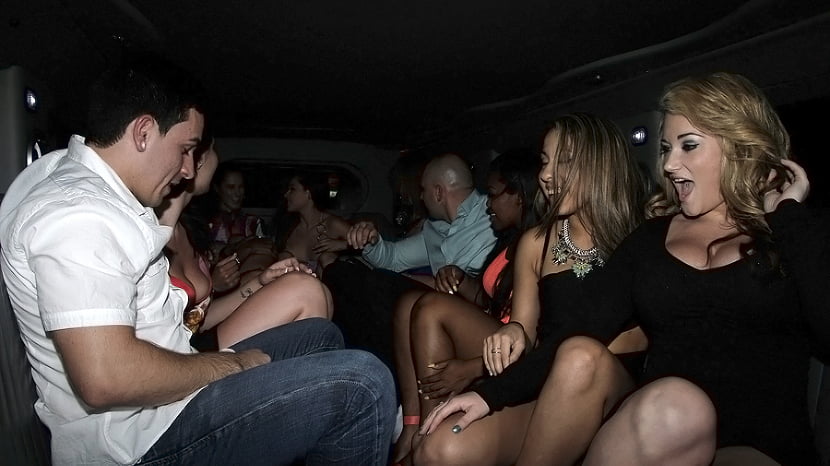 These sexy ladies strutted into the club with their skirts hiked up. Those asses were out and jiggling, and they let everyone know the party was going to get down and dirty in Dade county. Panties were stripped down with the quickness. I'm surprised they even wore them out since they wanted to take them off so fast. Zoey and her friends got heated up, as they licked and nibbled on each other. They all bumped and rubbed on each other, as the bass dropped. The girls had big smiles and even bigger tits with round booties. They all took turns sucking and riding the cocks. Zoey had a super wet surprise, as she unexpectedly squirted multiple times. She drench the guys' cocks and almost the camera. The fellas returned the favor and spread the love all over their faces.
Gianna hit the club with a crew of girls that would stop you in your tracks. By herself, she was heart-racing, but toss in a mix of fire red and forget about it. They put on a show no other club would be able to handle. South Florida has the best around, and it was proven time and time again. The ladies were like magnets to each other and cock as well. The guys didn't have a chance to even think. The ladies were half naked and lusting booty the moment they hit the dance floor. They were soon butt ass naked and entangled with each other. This group of girls was extremely hot on so many levels.