Latest updates featuring Liz Leigh
Hot fire red heads are always welcome at the CumFiesta parties. This week we have Liz Leigh. She hails from South Carolina and besides long walks on the beach she likes shrimp and grits, and masturbation. Liz has a pretty sexy southern accent, we don't get those very often. She really does like to masturbate, she was touching and undressing herself without any instruction. We were trying to take it slow, but all that went out the window once the pussy is revealed. It's time to get down and dirty and make her squeal like a pig.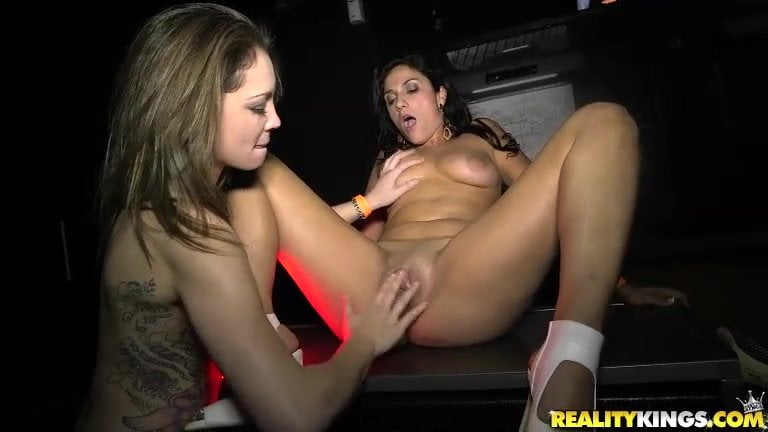 The action was instantaneous as the crew sprung out of the limo. Skirts were hiked up, and panties were peeking out. Pussy got wet as soon as the spot was taken over. Tits were getting suck on like it was the club special drink. These girls were frisky and horny which made for a perfect party combo. The ladies played and teased lustfully until the guys got rock hard. Once they were involved the party heated up, and the ladies went into overdrive. They mixed and match in every which way. It was a frenzy of cum feeders as they all excitedly absorbed each other.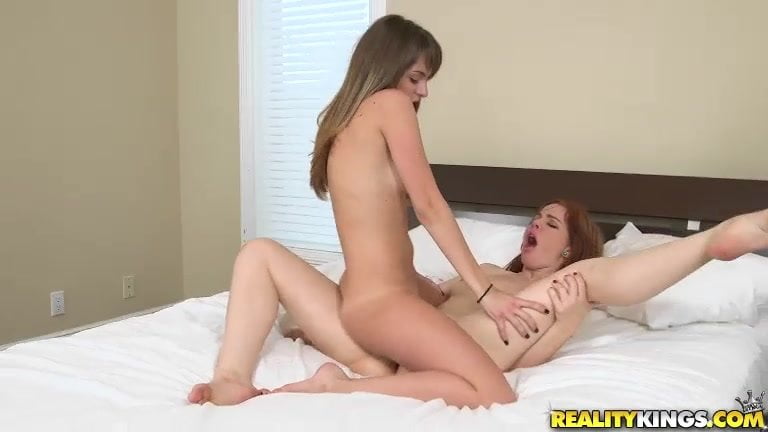 The morning started off with Kimmy sitting in the living room looking at pictures on her phone. Liz came in with a cup of coffee. They were both looking really sexy in their lingerie. Liz let Kimmy taste her coffee, and Kimmy thanked her by giving Liz a kiss. Soon after, these fine ladies began kissing and undressing each other. Their bodies were firm, curvaceous and ripe for some hot action. They continued the action in the bedroom where they licked each others pussies and assholes until they both orgasmed. It was another great day of living together.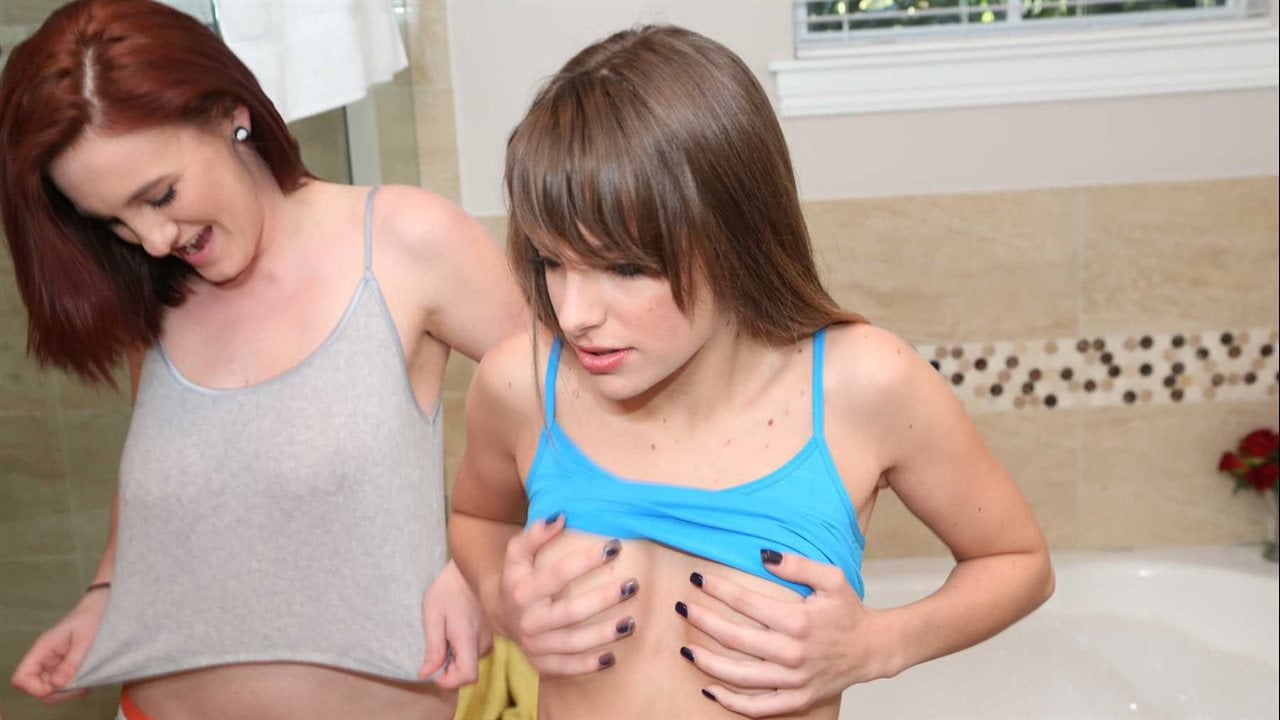 My girlfriends and I were hanging out in the bathroom, comforting our dear friend Kimmy Granger who was feeling a little down after breaking up with her long-distance boyfriend. All Kimmy wanted to do was spend time with us sexy bitches, but then our beautiful brunette babe Paris Lincoln came up with a genius idea: get a guy to join us for a reverse gangbang! Our pussies got instantly wet just thinking about seducing one of Paris' friends for some fun in the tub! Before you knew it, Kimmy was feeling a lot better about being suddenly single! Redhead Liz Leigh and I, Audrey Grace, couldn't wait to help Kimmy get over her break up so when Rich Cannon showed up, we handed him the camera so he could watch the four of us strip out of our clothes and flash some tits and ass! We convinced Kimmy to join us in the tub where us four naughty sluts got soapy wet and started to get down and dirty--by sucking on each other's big tits and eating out dripping wet pussy lips! Soon, Rich was hard as a rock and we decided to let petite Kimmy be the first to taste his cock! Our reverse gangbang party was a big success, because Rich pounded each of us until he jizzed all over us for the fun we had been waiting for all day! Nothing like being dirty sluts in the tub with your best busty friends!