Latest Updates from '8th Street Latinas' at Reality Kings


When Ricky sees thicc Latina stunner Valentina out his car window, her ass is so phat that he just has to holler at her! This babe is having a rough day after her boyfriend ditched her in the parking lot, so the chivalrous Latin stud offers her a lift home. What Valentina really wants is to drive her asshole boyfriend wild with jealousy! She gives Ricky a show by slipping off her jeans and flicking her clit in the backseat, then slides up front so she can suck his cock, until all he can think about is finding a quiet spot to park. That's just what Valentina was waiting for; as soon as the car stops she's ready to get naked and get fucked! She sends her boyfriend a cum-covered selfie that's sure to make him come running!
RK Churros are hot, sweet, and absolutely delicious, so who better to advertise them than Latina stunner Alina Lopez? This bubbly babe is more than willing to do whatever it takes to make this commercial the best it can be, from sexily chomping the churro to getting topless and rubbing the sweet cinnamony stick over her perky tits! When the director calls his assistant Markus to help, the Russian stud thinks Alina looks good enough to eat. After getting a money shot of Alina's long tongue licking up the length of the delicious dessert, she starts using her mouth on Marcus's hard cock instead, before they burn off all those calories with a hard fuck.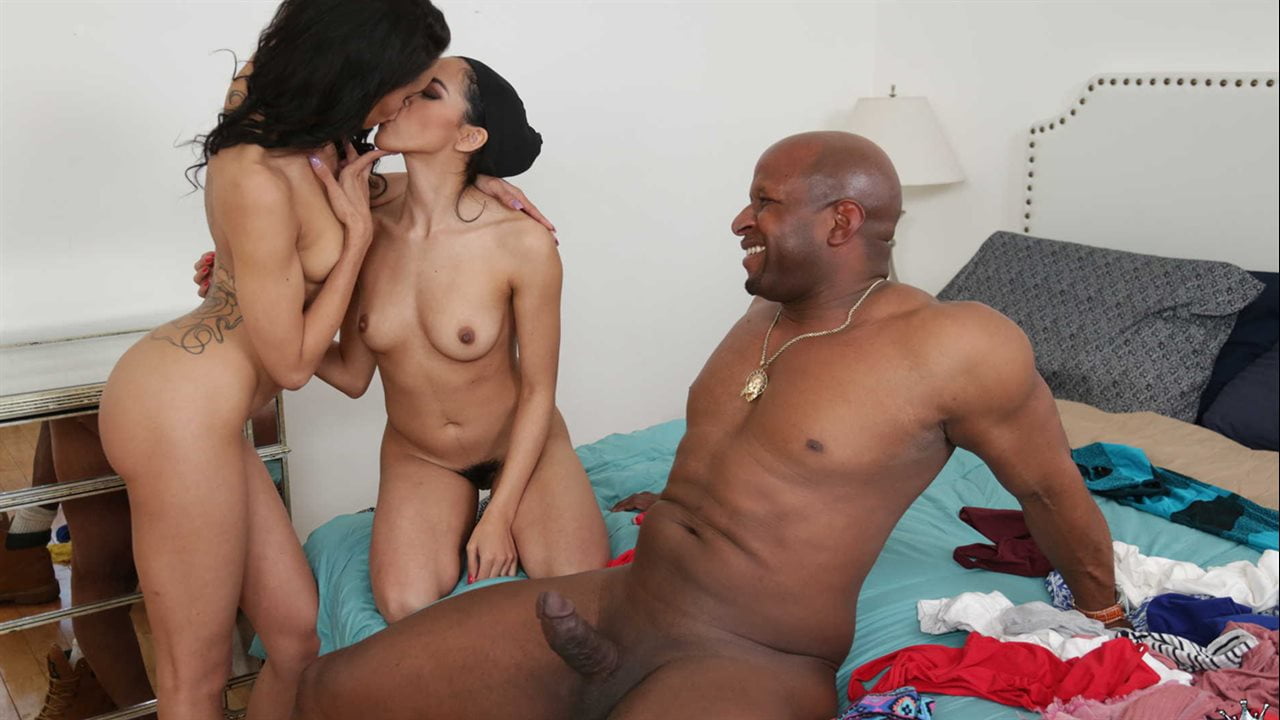 Adrian Hush is rummaging through her roommate, Gia Vendetti's, belongings in order to find a lost item. She starts to mock Gia's style and fashion sense, before eventually being caught comparing clothes in the mirror. As Gia and her boyfriend Prince Yashua arrive, they throw out the invader and try to end their date night with a bang. But it isn't long before Gia has to leave for a few moments, letting Ms. Hush take out her revenge on a large but hesitant cock. Gia returns to yank Adrian away--and off of her boyfriend's dick--but will these roommates ever learn to share? One thing's for sure, Prince is one lucky guy to be able to fuck these sexy look-a-likes! With their slender bodies, perky tits and perfectly shaped booties on full display, Jade and Adrian make Mr. Yashua's dick spin with their cock sucking and riding skills! These are two sexy ass roommates you won't want to miss licking each other's dripping wet clits!