Latest 'White' updates from Reality Kings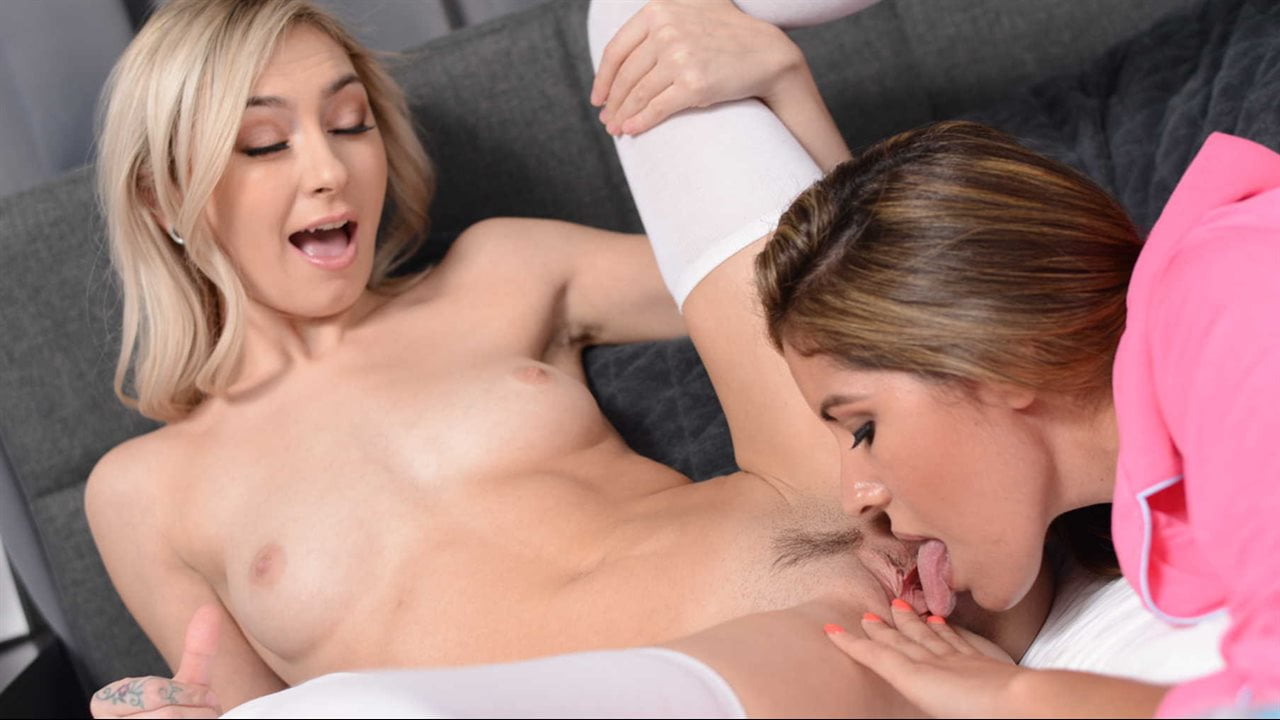 Chloe is in her room checking out her tight little body in the mirror when she gets a text about a party and drinking. Chloe has never drank before but she remembers that her new stepmom Alexa has alcohol. She decides that she's going to go sneak and get some but her stepmom catches her, stops her from drinking and then shows her what she is old enough for.
Vienna is trying to decide what to wear when she asks for her step mom Nicolette's help on deciding. Vienna changes into the outfits and Nicolette takes photos of her with Vienna's phone then suddenly a dick pic message gets sent over from an Alex. Nicolette is so distracted by the dick pick that she just has to have it. She invites Alex over, ambushes him and takes his big cock to the mouth, only to later get caught by Vienna but that just starts a sexy threesome.
Sofi Ryan is doing a makeup and beauty blog video to show off how to achieve the sexy porn star look. First things first, is a push up bra to have those titties popping to catch all the eyes. Next is lots of bronzer, eye shadow and of course a hot and wet lip gloss that won't rub off when slobbing on some cock. Sofi has to demonstrate, so she calls in her stunt cock so that she can suck and fuck his brains out while still looking cute.