Latest Updates from 'RK Prime' at Reality Kings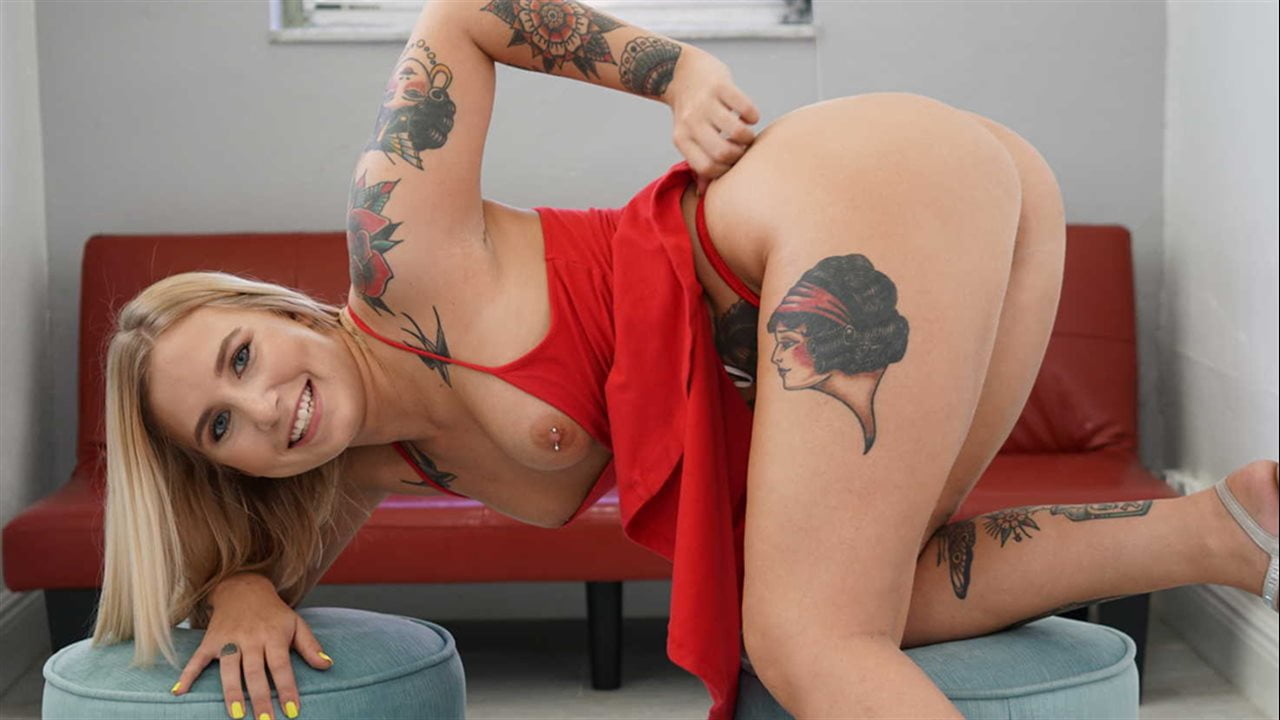 Nothing makes blonde nympho Stella Raee hotter than getting naked somewhere she's not supposed to, so you know that when she goes on a shopping trip, she's going to record herself flashing her tits in every corner of the store! Stella makes a stop at the dressing rooms so she can get totally naked, even pulling a vibrator out of her bag and playing with her pussy while nobody is any the wiser. Stella gets herself so horny with her exhibitionist shopping trip, she has to head straight home to get fucked by Sean Lawless's big cock. After spanking her big booty, Sean gives Stella that cock just how she likes it, then gifts her a pearl necklace you can't find at any store.
Not-so-blushing bride Skyla Novea is all dressed for her big day, but she's having some cold feet. When her father-in-law-to-be Ryan McLane comes in to see whether she's ready to walk down the aisle, Skyla confesses that she's worried she won't be faithful because her fiance can't fuck her the way she wants. Ryan recognizes just what Skyla needs, and he gives it to her! He takes control of the slutty submissive, holding her by the throat as he fingers her pussy. Skyla loves when Ryan sucks her huge tits and bends her over to fuck her pussy and then her ass, and she fingers her pussy as Ryan slides the secret dildo hidden in her bouquet into her tight asshole! Skyla's future father-in-law covers her face with his jizz, but it's not going to be a white wedding!
Justin Hunt's regular evening of video games and trash talk at his buddy's place takes a turn when he happens to spot his friend's hot mom sucking dick! Justin's pal doesn't want to hear word one about it, opting to literally bury his head under the covers. When sexy MILF Rachel Starr comes in to kiss the guys good night, Justin asks her to kiss his cock instead! Rachel swears Justin to secrecy before showing him why cougars are the best at blow jobs, then works her big ass as she rides his cock in doggystyle! Justin fucks Rachel in the bunk bed and cums all over her mouth and tits!