Latest updates featuring Tinslee Reagan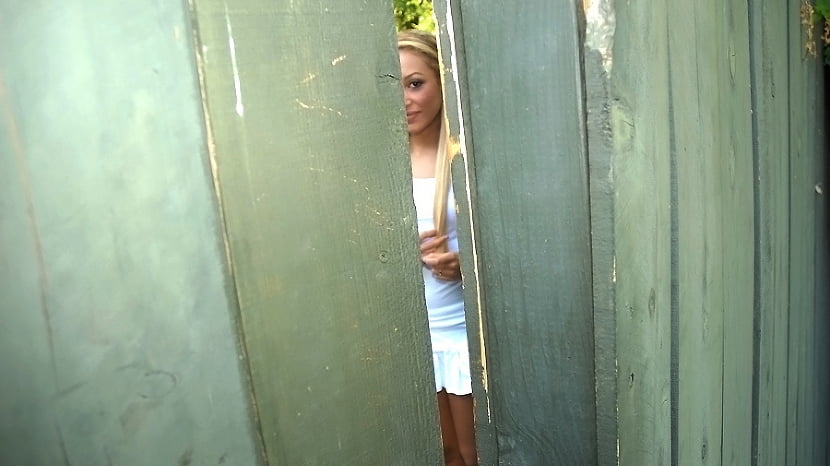 Tinslee was looking smoking hot in her cherry red bikini. What her male counterpart didn't know what was under that bikini, but there was a big bush waiting for him to dive into. After modeling her swimsuit, Tinslee revealed her hidden fruit. To his amazement, Xander seized the moment and went for a session of carpet munching. He licked and munched that Hot Bush to her satisfaction. He couldn't contain himself any longer and had her swallow his cock. They proceeded to mount a chaise lounge, as she rode him. Tinslee was a gem. That Hairy Bush and those sex skills are enough to make any man happy.


Be careful the next time your girlfriend says she's going shopping for your mother; it could be a clever ploy to get some anonymous black cock. Tinslee Reagan's loving, yet controlling, boyfriend is home and she's out "buying a gift." Bullshit. Tinslee's using time away from that cuckold-in-training to browse some interracial porn at an adult arcade. Tinslee's paranoid boyfriend, and for good reason as you'll see, blows up her phone as she explores this gloryhole. No sooner does she hang up when a black stranger tests Tinslee's loyalty to her man. Tinseel beings by licking his hands right before sucking down on as much of his black cock as her gullet can take. The phone, as you can guess, rings again while Tinslee's in the middle of cheating on her guy. However, this time after hanging up she gives the anonymous black cock a few minutes of shelter in her soaking wet snatch. Tinslee rides the wall without the aid of a condom-something she'd never let her man do. Tinslee's tight pussy helps that black stranger get to the brink of blowing his load, and he does so all over her face. The reality of the situation hits Tinslee Reagan and she leaves with a burden in her mind and a sorrow in her heart.