Latest updates featuring Aspen Romanoff
Petite blonde Aspen Romanoff loves getting fucked, especially by big black cock! This Russian fox has turned up looking for an ebony stud to give her a deep pussy pounding, and what red-blooded man could turn down that offer? Jax lets Aspen play with his cock to her heart's content, sucking it like a lollypop and jerking it while Jax plays with her pussy. Aspen laughs, "I can't stop touching that dick!" Finally Jax gives Aspen exactly what she's been wanting: his big black cock deep in her wet snatch as she bends over for a deep doggystyle dicking. Aspen never wants this hot fuck to end, but she's thrilled to take a big, hot load all over her face and her big tits. She'll definitely be back for more!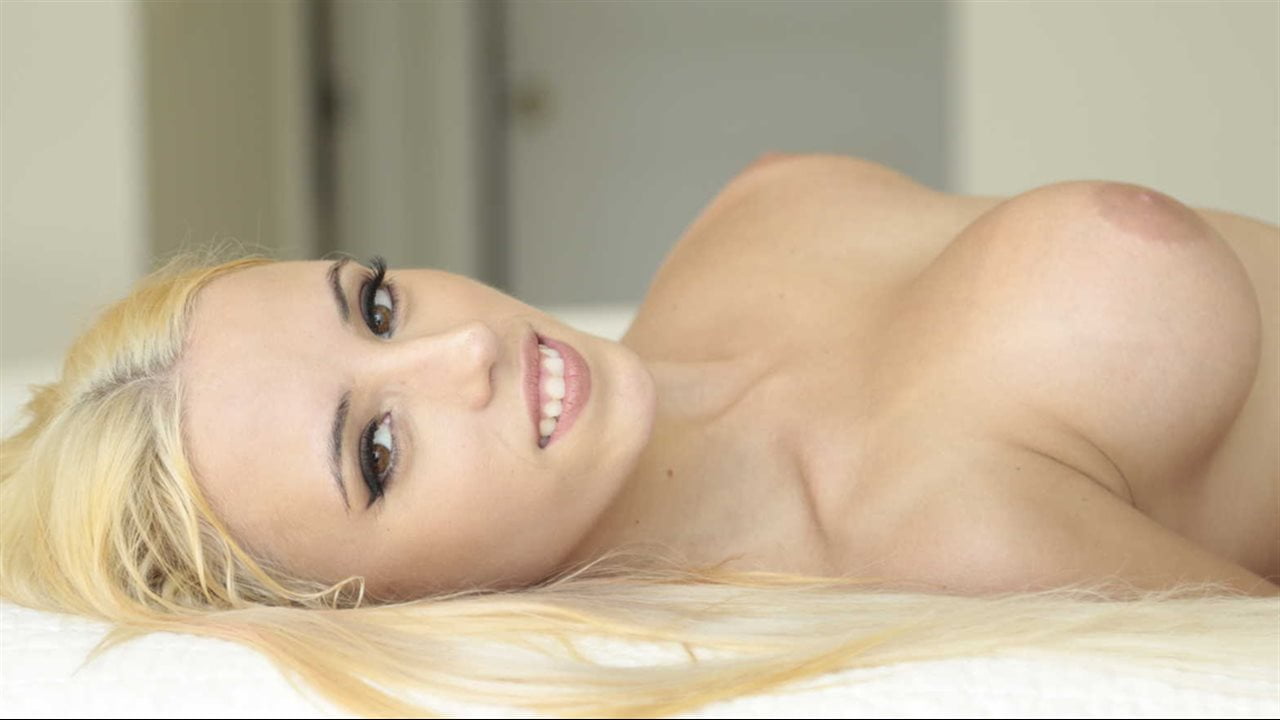 I was at the hotel, chilling by the pool, when I saw this hot blonde vixen, Aspen Romanoff, strutting around in a tiny blue bikini. She was lounging on a chair, minding her business, when a hotel employee approached her. I couldn't hear what they were saying, but things escalated quickly and she came to ask for my help. Turns out someone stole her things and she had no money to pay for her tab! I'm not one to leave a lady in distress, so I offered to pay for it. When she started shivering, I invited her back to my room so she could dry off. However, she had something else on her mind and started masturbating for me! Then, she sucked my big hard cock as a way to thank me to helping her out and I got to fuck her dripping wet pussy!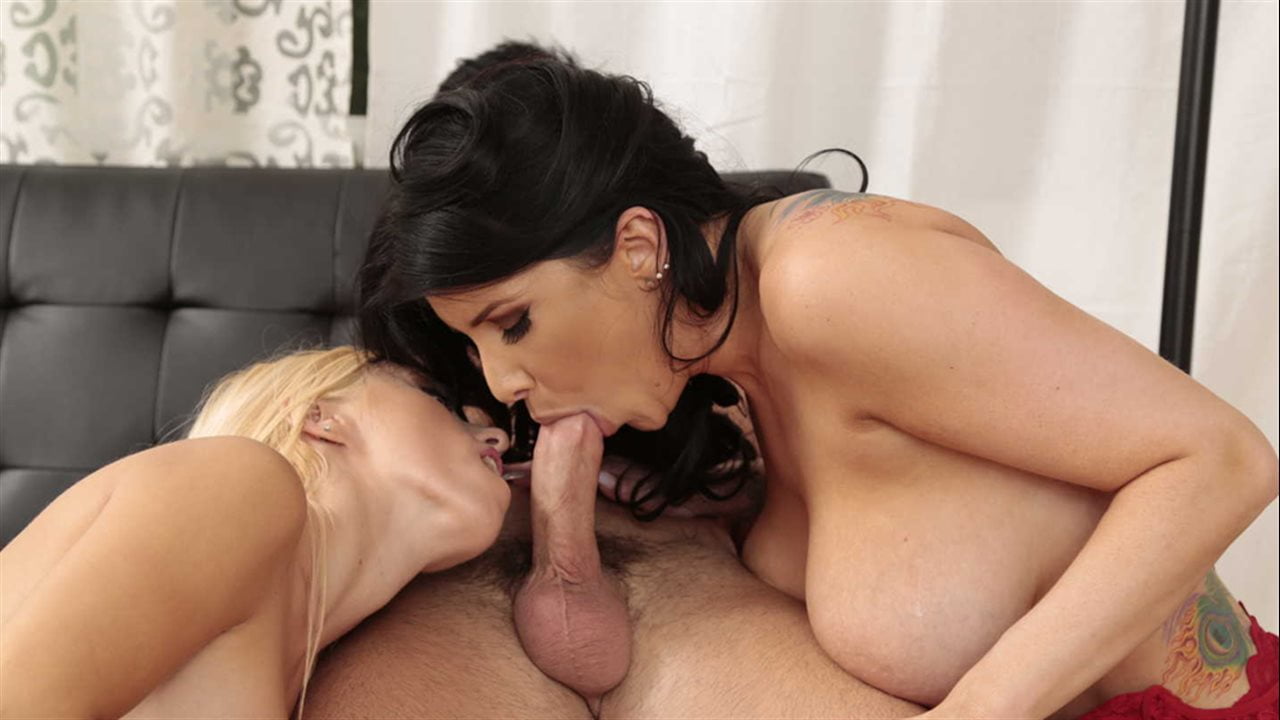 Romi Rain and Aspen Romanoff are two lonely, horny sluts who aren't just hungry—they're cock hungry! Romi and Aspen call up their local delivery boy, Charles Dera, who comes by with a hot slice for each of them. The girls try to seduce Charles with their sexy lingerie and massive tits rather than give him a big tip—because they want to be the ones getting it for a change! Aspen and Romi have their way with Charles, proving that this pizza guy goes the extra mile to satisfy his customers—especially horny sluts like these! Hot and spicy dick sausage, cumming up! The girls lick each other and fuck and suck Charles, then he finishes off this threesome by giving these ladies his "special sauce." Who doesn't love pizza?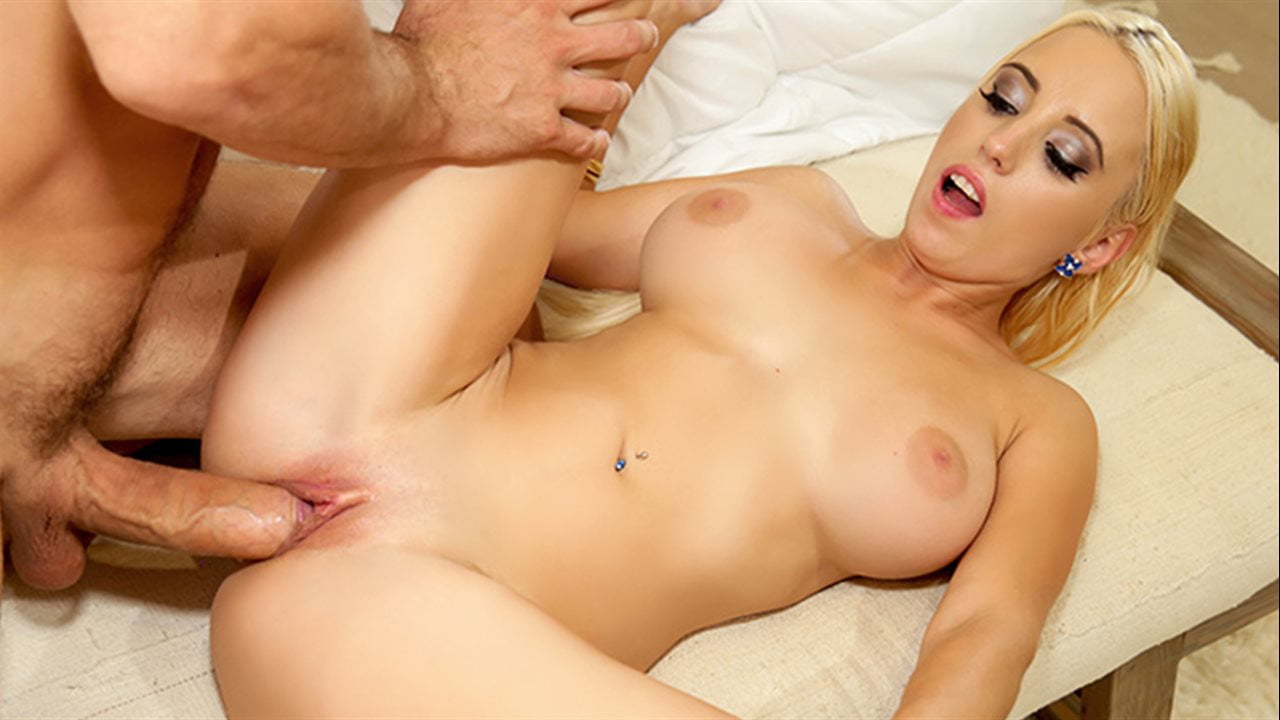 Aspen has always fantasized about having sex with her dad's best friend Mick, and when she gets a chance to housesit for him she figures that's the closest she'll ever get. However, when he comes home unexpectedly early to find her skinny dipping in his pool, a whole other set of possibilities open up. He can't resist her gorgeous dripping body and she can't help but drip for him. Together they find themselves enjoying a hot wet fuck better than either could've ever imagined.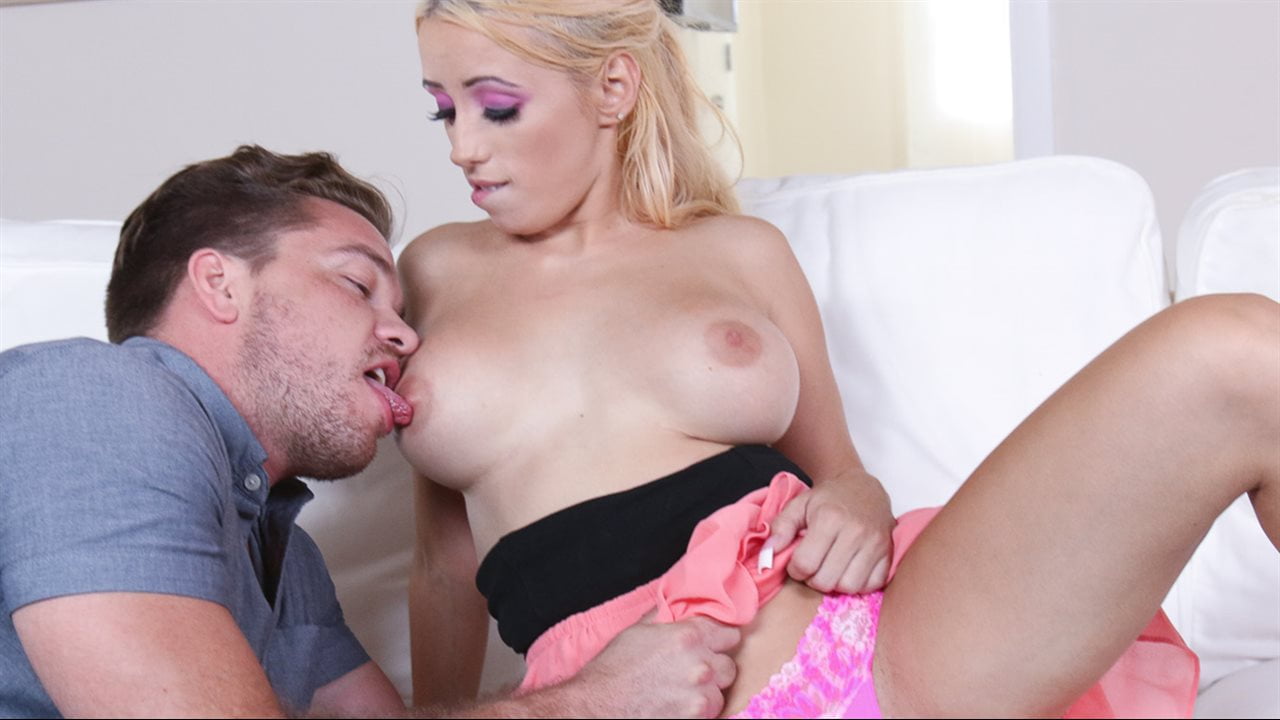 Mr. Mason loves his hot babysitter Aspen Romanoff so much that he bought her a brand new car for her 18th birthday! Aspen was beyond excited and couldn't wait to show off her pretty new car to all her friends, but before she could do that Mr. Mason had one more surprise for her. He had Aspen close her eyes, and when she opened them he presented her with his huge throbbing cock! Aspen was so grateful for the car that she had no choice but to suck it. Aspen also figured she might as well lose her virginity too, so she let him pop her cherry and boy was she a changed woman! Now she has a car and tons of sexual experience, what more could a girl want?!?!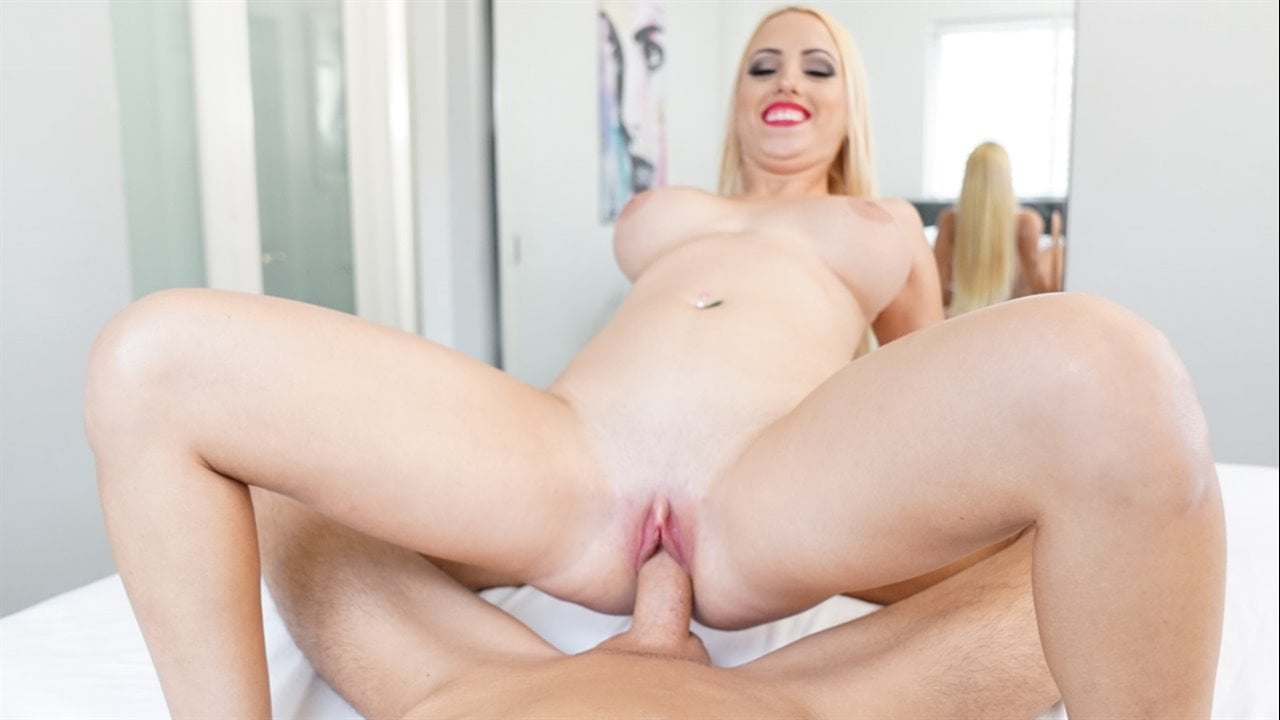 Sexy stepsister Aspen Romanoff woke up freezing her hot little booty off! She sought out stepbro for some cuddles and warmth. It was all pretty normal until he started rubbing her tits though. Aspen knew something was up, and decided to do some further investigation throughout the week. Later that evening she entered her stepbros room in a towel then completely exposed her breasts! Stepbro knew she wanted to fuck, and gave it to her doggystyle right there in his room. It was all hot and sexy until stepbro screamed out I LOVE YOU SIS and made things kinda awkward. Aspen had to stop right there and truly think about what she was getting herself into. She became rather remorseful for stopping mid fuck, and when she needed a ride later, if stepbro was down to give it to her she was down to let him get a nut from her. They continued back at it doggystyle until stepbro turned Aspens pussy into a vibrant red pulsating fuck hole. He turned her around just in time to pop off a cum load fit for a queen all over her chest. WHAT A FAMILY!