Latest updates featuring Becky Sins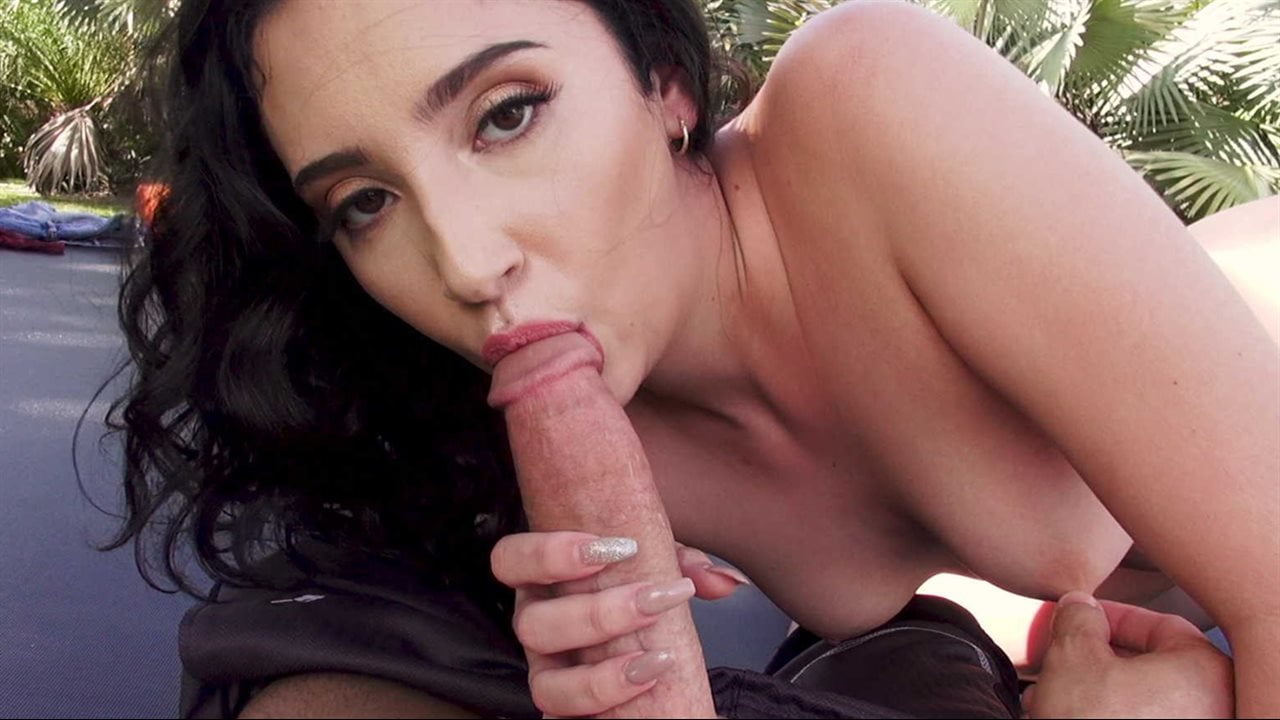 I was looking for a friend of mine but all I could find was his tempting teen sister Becky Sins bouncing up and down on a trampoline. Becky was wearing a hot pink tube top and I was enjoying watching her bounce because her shirt kept falling off! Having noticed her perky tits and pointy nips, I knew Becky was craving some cock! I asked if she would bounce on the trampoline naked but Becky's smart enough to know me well enough--I pay cash to see some tits and ass! After a few moments of negotiating, Becky took off her top showing off her tight sexy body as she got me instantly sprung! I watched in awe as the sinfully sexy Becky showed off her beautiful naked body before I called her over and started fingering her dripping wet pussy lips! Becky's got one of the best bubble butts I've ever seen so after fondling it for a while. I laid out on the trampoline and got her to suck my rock hard cock! Becky put her dick sucking lips to good use before finally bouncing her sweet ass up and down my dick! Becky might seem shy, but this is one money hungry cock craving slut who absolutely loves to suck and fuck! I hope her brother doesn't find out that I splurged all over his slutty sister!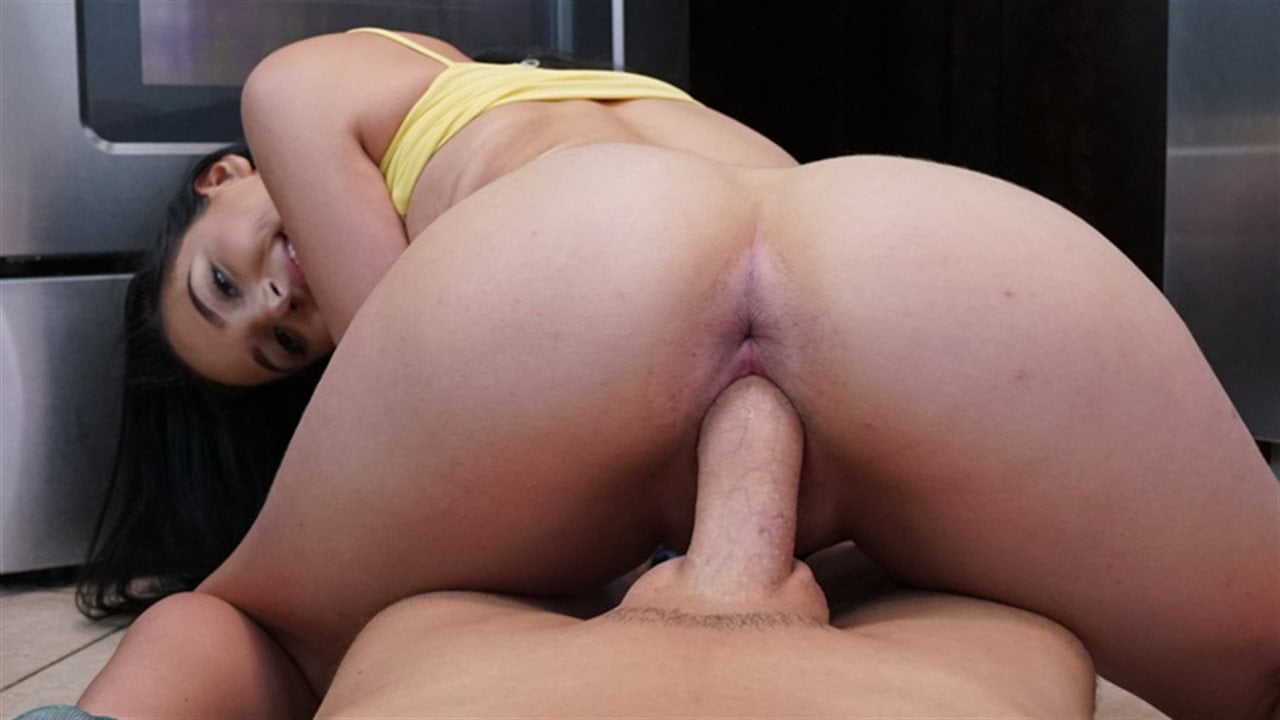 Becky Sins got caught by her stepbro using their dads tanning bed. This was a big no-no! Since she got busted, the only way stepbro would keep it a secret is if he busted too. Busted a nut all over her face after she sucked him off that is! The next day stepbro saw Becky in the kitchen in her thong. He decided to go snap her wedgie for fun. Becky was not too happy about it, then stepbro spilled his heart out. He really wanted to fuck her, and Becky was pretty horny so she let him penetrate. Too bad they got caught just before they were able to finish! The next day Becky was playing her video games and stepbro decided to be annoying. He went over and slapped his dick on her head while she was trying to play! He then spewed up to her that she would get the highest score ever if she sucked his dick while she beat the game. Becky was willing to do anything for in game achievements, so they got at it. Damn was this girl talented. Getting a perfect score in the game while sucking and riding her stepbro? This girl has got skillz. Stepbro rewarded her with a sloppy shot of jizz, and his everlasting brotherly love :)
This week the bus came across a chick who looked way to conservative for them to even try to approach. as they were just gonna drive by her Peter convinced the rest to give her a shot. They made a bet that it would lead nowhere. So they went back and started to talk to her. After a few minutes they had a already convinced her to flash them. It seems like sheltered girls are just dying to come out of their shell. Once on the bus, all they guys needed to do was offer her some money. She definitely seemed to be trying something new and she began to open up. She got her pussy slammed all over the bus. Once she was properly fucked it was time to send her packing.