Latest updates featuring Charlie Stevens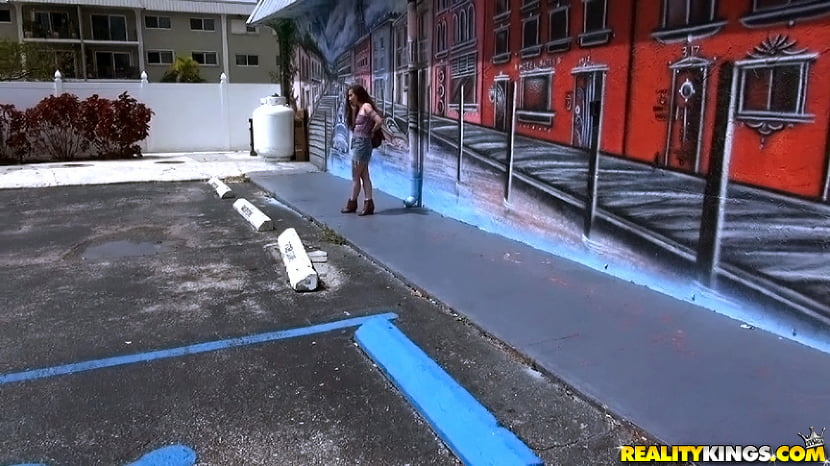 I found a cute girl last week that was in need of help. Her name was Charlie, and I found her in a parking lot talking to her friend on the phone about how she could not get her check cashed. She was in need of money to pay the rent, so I stepped in and offered to help. Charlie hesitated a lot at first but finally warmed up and came along with me to see what I could do for her. I hooked her up with some money and she started showing off the goods. It wasn't long before I had her stroking my cock and wanting to suck it. After some more negotiations , I finally got to fuck her right in my car. Don't miss out on this hot little number.

This week on the Bus we were strolling along the Art District looking for girls. We found this girl taking pictures of the so called art around Miami. We convinced her that we were a tour bus and that we would show her around all the AD to check it all out. She told us her name was Charlie Stevens and she needed to take pictures for her portfolio. She also told me she wanted to be a DJ and she was hoping to get tickets to Ultrafest. We told her we had a connect in there and if she hooked us up we would get her a gig. But, If you ask me she had a better future being a stripper, because as soon As I flashed some cash, then suddenly the clothes came off. After this it was easy she was ready to get fucked on the best tour bus in Miami...the Bang Bus.