Latest updates featuring Claire Heart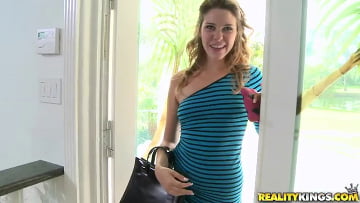 5th March
- Claire was tired of hearing her friend brag about her great fiesta experience to anyone who would listen. So she asked for the address and went to fin
d out for herself if there was any truth to what she was saying. When Claire arrived she was greeted by Preston who immediately asked for the password. After showing her tits, Claire was granted access and escorted to the living room. Preston attempted to get to know Claire but after answering a few questions, she took off her thong and started to play with her soft pink pussy. She enjoyed the fact that Preston was watching her. Soon after, Preston pounded her tight pussy with his monster cock and blasted her entire face with cum. Claire enjoyed ever minute of the fiesta and understood why her friend couldn't stop talking about it.
...Read More
>> CLICK HERE TO DOWNLOAD <<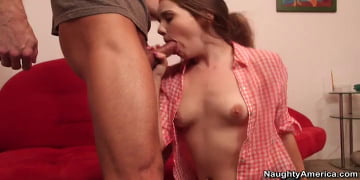 4th March
- Claire Heart won't take her hands off Ryan. Normally, that wouldn't be an issue, but he's married, and his wife is upstairs drinking with the other wo
men at the party! Claire and Ryan are downstairs, and pretty soon she's just sucking on his cock like nobody else in the house. Ryan goes with it because he wants to bang the natural brunette, who obviously doesn't care that he's a married man! Hopefully they're not too loud, especially when he's pounding her hard right before blasting a load of cum all over her face!
...Read More