Latest updates featuring Hannah Hays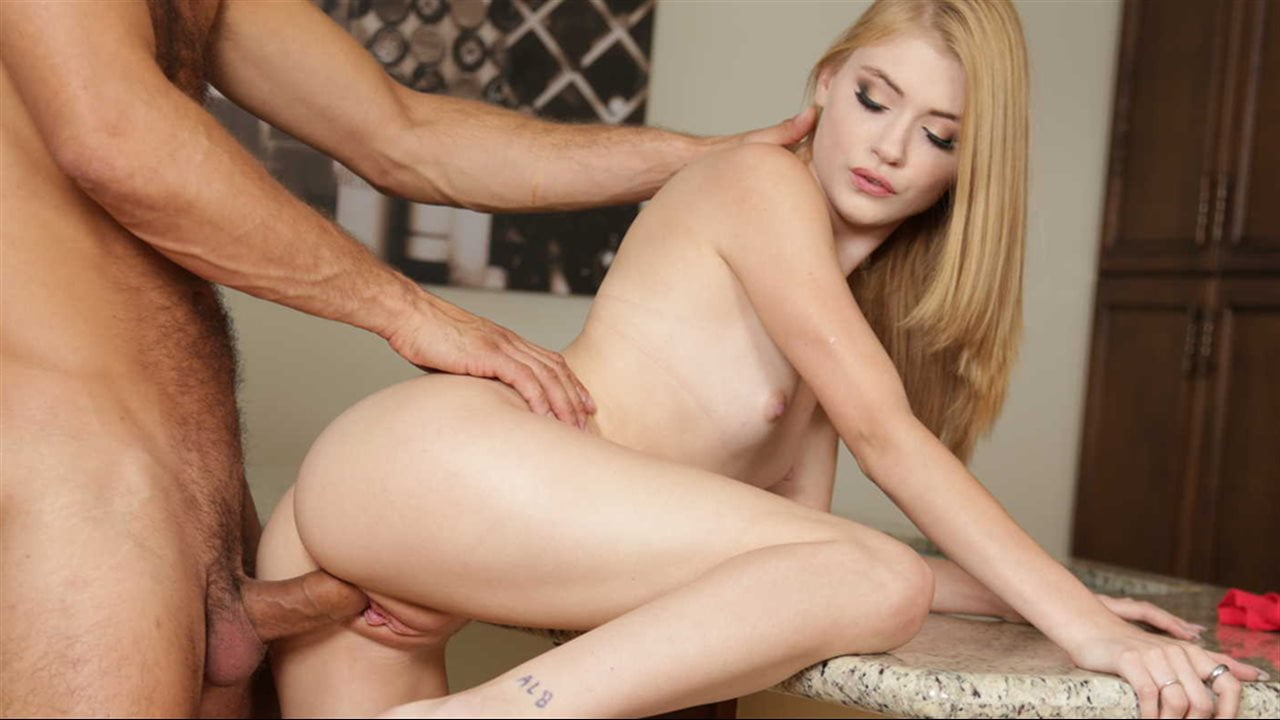 Danny Mountain is making a video for the "Touch My Body Challenge," but he can't do it alone! His girlfriend, Hannah Hays, lets him blindfold her and hold her finger against different parts of his body, trying to guess what it is. Then it's Hannah's turn to blindfold her boyfriend and let his finger do the walking. The challenge heats up when Danny gets his cock out, so Hannah blindfolds him and puts his dick in some tender apple pie! Danny can't guess what it is, but he makes Hannah lick it off as she sucks his cock, then eats her sweet pussy. Hannah wants way more than just one of Danny's fingers inside her: she wants that whole dick as she bends over for a doggystyle pounding and rides him on the counter! Hannah follows it up by taking all of Danny's cum in her mouth. Challenge accepted!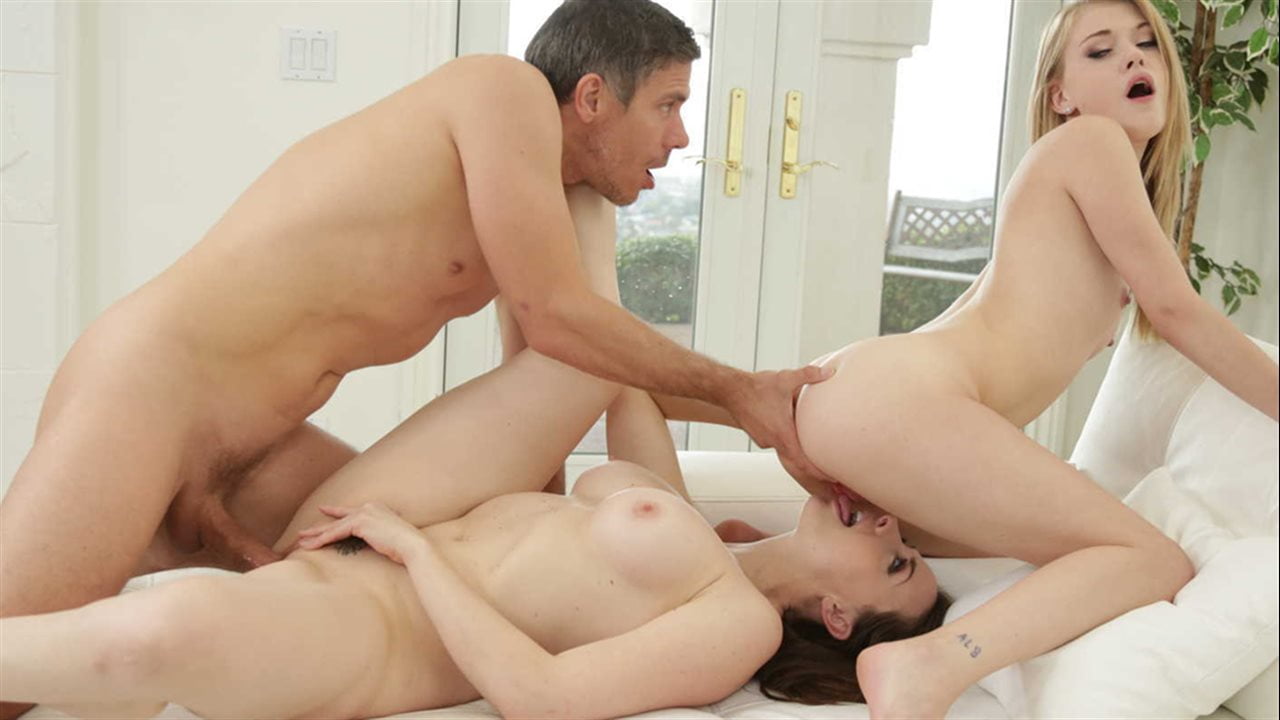 Innocent and ripe college cutie Hannah Hays goes to the house next door looking to borrow some sugar. When Hannah notices that the front door is ajar, she decides to go inside the beautiful mansion. Curious Hannah decides to snoop around the house and walks into the living room to find a dildo laying around and she immediately starts to play with it. You see, Hannah's not all that sexually experienced, so when the home owners Chanel Preston and Mick Blue catch Hannah snooping in their house on their security footage, they decide to have some fun! This horny and kinky couple decide to fuck with Hannah as they let her roam around the house before startling her as they fuck in front of this tempting teen! But when Hannah realizes that her horny neighbors are just fucking with her so that they can have their way with her tight pussy, will this be the sugar that Hannah has been searching for? Luckily for Hannah, she absolutely loves being a submissive slut and Chanel Preston is more than willing to show this naughty teen how to suck and fuck like a real whore! After all, they're just being friendly neighbors!