Latest updates featuring Isabella De Santos
Today, we bring you another Money Talks original that involves a Sex Swing, a pole, and a dildo. Use your imagination and then see who Havoc was able to convince a sexy girl to take the challenge and pull off in this hot and daring stunt. After that, we caught up with Mirko and Ava, who were doing a little shopping for some fresh tits n ass. They both agreed on the lovely Isabella. Don't miss the hotties in this episode!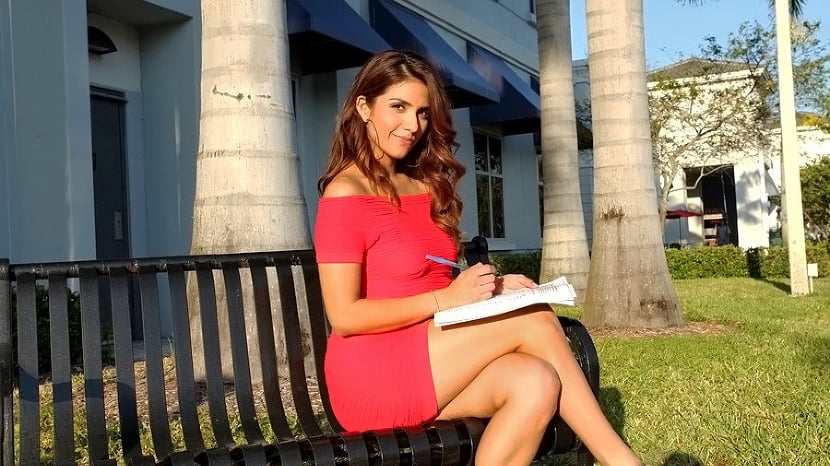 Mirko and Tony were on their way to eat at a Mexican restaurant but ended up taking home a Colombian dish instead. On their way to the restaurant they passed Isabella. Half Colombian, half Peruvian, and 100% beautiful, this sexy and alluring Latina was just begging to get hit on. Mirko made his move, and with the help of Tony, they get the conversation going. At first Isabella was shocked since no one usually approached her due to her boyfriend being a pumped-up meathead. Happy for the company, and with the promise of some excitement, Isabella went with Tony and Mirko back to their place. Back at the house, Isabella was so happy to be away from her overpowering boyfriend, she really let her hair down and her dress came off. Mirko fucked her long and hard until she forgot her boyfriend and gave him her all. Isabella sucked and fucked like a total freak, as she released all her pent up energy until Mirko unleashed his pent up nut on Isabella's face and tits.



I ran into Isabella De Santos at the mall parking lot and just had to know if shes modeled before because she is smoking hot! Her flowy skirt and nerdy glasses sucked me in and I offered to pay her for some flicks. She was kinda sketched out because I was following her, but I squashed that quick when I offered her $800 to get naked for me on camera. So imagine what happened when I offered her $1200?! I took sexy Isabella back to my place and she rode my dick like a rodeo until I blew a massive load all up in her mouth! I really should take some pictures one of these days...