Latest updates featuring Jasmine Wolff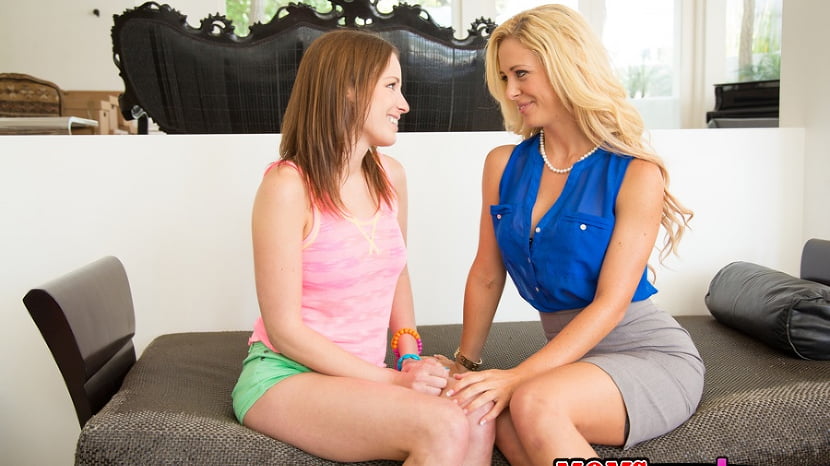 Jasmine was talking to her step mom, Cherie Deville, about her new boyfriend, Seth. Jasmine told her that he had potential, but needed some lessons on licking pussy. Cherie told Jasmine to go do some errands, and she would take care of it. Once Jasmine left, and Seth came out of the bedroom, Cherie grabbed him by his cock and undressed him. She sucked his cock nicely and then gave him a lesson on how to lick her pussy. Jasmine came home and caught him munching on her step mom's sweet pussy. She explained to him that is was alright, and that they always share. Jasmine and Seth licked Cherie's pussy and asshole together. Cherie and Jasmine sucked on his cock and balls as a team. Then they took turns getting their pussy pounded by him. Finally, Cherie got his man juice all over her pretty face.
Jasmine and Adreana where looking way hot in their sexy 4th of july outfits. They where getting ready for a celebration and where waiting to get picked up when they decided to have a little fun together. It began with some making out that led to all their clothes coming off. Then Jasmine and Adreana took turns eating out each other's pussies until they shouting out in climactic ecstasy. Come see the real crazy hot fireworks, as these girls get the celebration started early.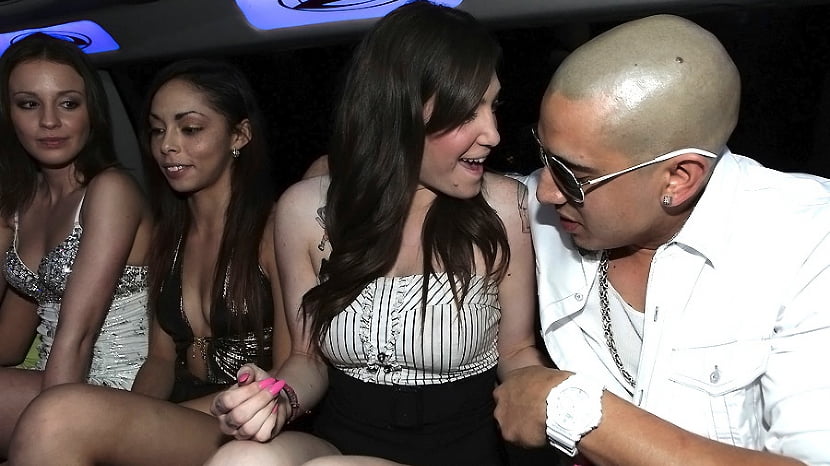 We were loaded up and moving full steam to the club. We jump started the girls before we got into club by making sure they new how to get in. Their smiles grew as their tops came down. The ladies love getting freaky for some club action. The lights, bumping music, and cameras gets them every time. Esmi was on a mission to collect all the panties. She had a full truck of pussy that night. She made some friends and then some. Girls were rubbing their pussy until they couldn't move their arms. Juan was treated like a King for sure. The ladies were all over his cock and balls. Roxxi went the distance and got her pussy filled with his huge cock. She was pounded through the night and loved it. All the other girls collected around her made sure she got the full VIP treatment as they did the same with each other.

Levi's late for a meeting, but his boss's daughter Jasmine Wolff tells him to skip it because she wants to fuck him! Levi doesn't want to get canned for banging the head cheese's daughter, but he can't resist her cock-sucking lips, nice natural tits and wet pussy! He ends up fucking Jasmine right there in the office, down the hall from the meeting he's supposed to be in! If you're gonna go out, go out guns blazin'!