Latest updates featuring Jodie Stacks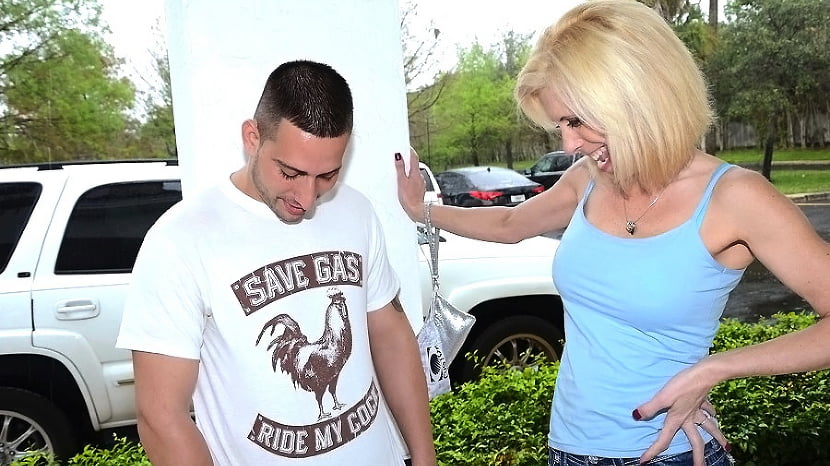 We were going to get some food but the wait was going to take to long, so we started to contemplate what we were going to do when we came upon Jodie. We approached her as she stared into the front window of a karate place. We introduced ourselves and asked if she was into karate because she was looking real fit. She explained that she was just watching her son and thinking of something to do since he was going to be there for a couple of hours. It the midst of all this we found out that she was divorced and hasn't had any fun in a long time. We explained that we just so happened to be looking for something to do as well. It took a little bit of prying into her options, but we finally got her to hang with us. She was still trying to play hard to get, but still knew full well what she was up to. We got her to flash us in to the car which sealed the deal. We got back to the house and there was no more waiting or talking about what we were going to do. Her clothes fell off to unveil her nice mature fit body. The Hunter made sure he got a taste of the mature fruits and she returned the favor. She laid on her back and took a throat full of cock. He continued on shortly there after to pound her into the bed. After leaving a sticky mess on her ass he went back in for more as she was saying she thought she found her a new boy toy.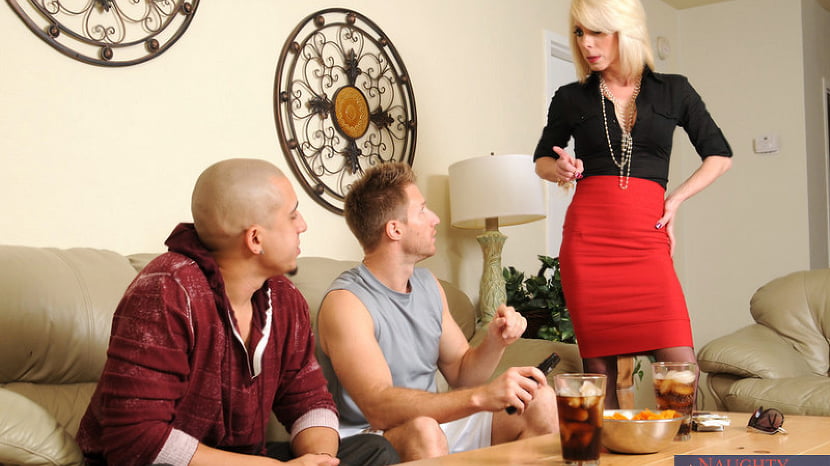 Jodie Stacks needs to get a lot done for the dinner party she's throwing tonight, but when she gets home her son Levi is still sitting on the couch. He's watching the game with his buddy Bruno, but Ms. Stacks sends her son out to go pick up the deli tray she needs. While he's out and about, Bruno sticks around and delivers the blonde MILF the meat she really wants ... his big dick in her hot pussy!